More than just structures across bodies of water, bridges are also engineering marvels as well as witnesses of the ways of life and history of societies in a town, city or country.
These five heritage bridges – Anderson, Cavenagh, Elgin, Ord and Read – over the Singapore River were the lifeblood of transportation, trade and social interaction during the early years of Singapore.
They were originally built to connect the Singapore River's south bank where cargo were unloaded from ships with the north bank where government offices were located.
The bridges were given conservation status on 3 December 2009, while Cavenagh, Anderson and Elgin Bridges were collectively gazetted as Singapore's 73rd national monument on 15 October 2019.
Explore these five well-trodden historic bridges to get interesting snapshots of Singapore's past.
ANDERSON BRIDGE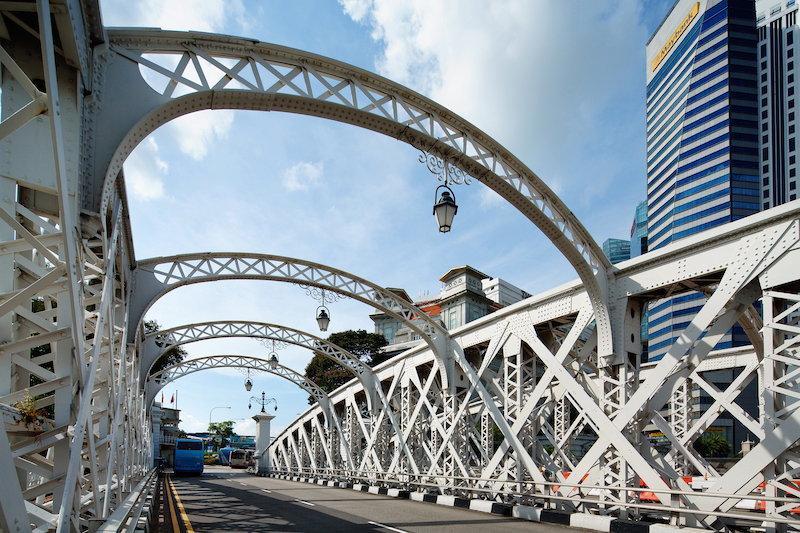 Completed in: 1909
Named after: Sir John Anderson, Governor of the Straits Settlements and High Commissioner for the Federated Malay States from 1904-1911
Unique features: The steel truss girder bridge has diagonal structural members on its sides, and features intricate cast iron lattice work, rusticated granite pedestrian archways and fluted piers.
Did you know: The names of those who had contributed significantly towards the construction of the bridge – Singapore's first steel bridge – have been inscribed on a stone imported from Aswan, Egypt. The stone is fixed at the end of the central girder which faces Victoria Memorial Hall.
CAVENAGH BRIDGE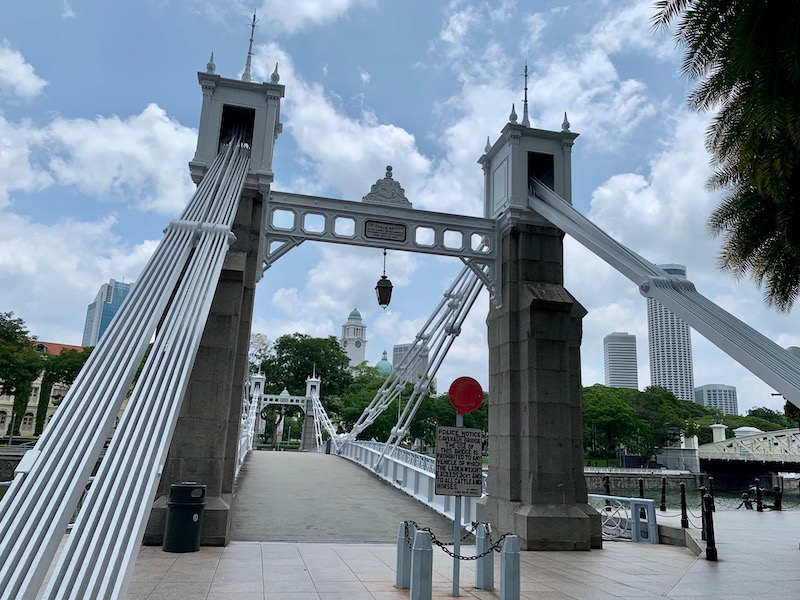 Completed in: 1869
Named after: Sir Lieutenant General William Orfeur Cavenagh, the last Governor of the Straits Settlements (1859-1867) under British India control
Unique features: Built in Glasgow, Scotland, and assembled by Indian convicts in Singapore
Did you know: It is a footbridge, Singapore's oldest bridge and one of the region's first suspension bridges
ELGIN BRIDGE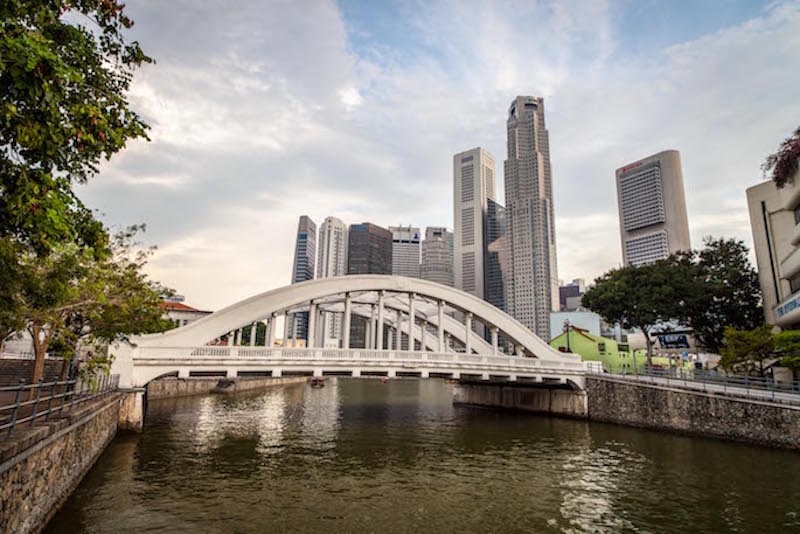 Completed in: 1929
Named after: Lord James Bruce Elgin, Governor-General of India (1862-1863), eighth Earl of Elgin
Unique features: Supported by three arches with slender hanging columns carrying the deck, it has steel frames encased in concrete
Did you know: Connecting North Bridge and South Bridge roads, it has old cast iron lamps and roundels of Singapura lion cast designed by Italian sculptor Rudolfo Nolli from a previous iron bridge built in its place in the 1800s
ORD BRIDGE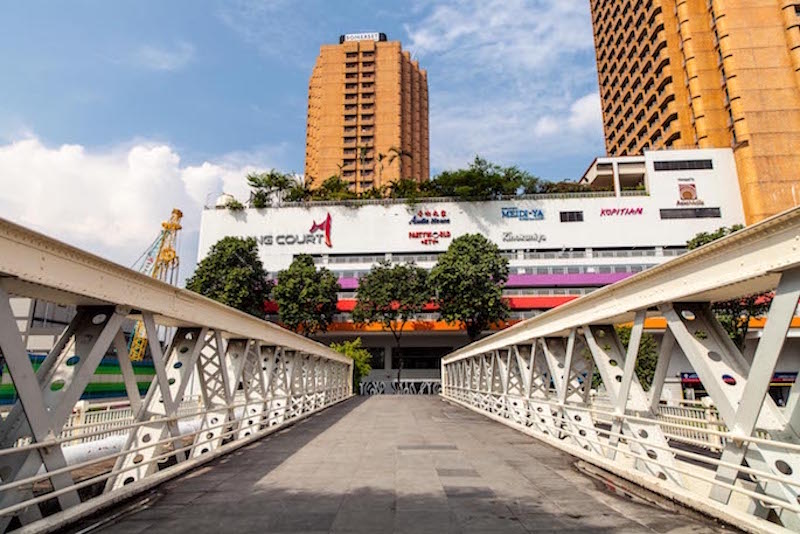 Completed in: 1886
Named after: Sir Harry St. George Ord, first governor of the Straits Settlements appointed by the Colonial office in London
Unique features: Simple in form but has ornamental balustrades and girders
Did you know: This footbridge is also known as Ordnance Bridge or Toddy Bridge because of its proximity to ordnance stores and liquor shops
READ BRIDGE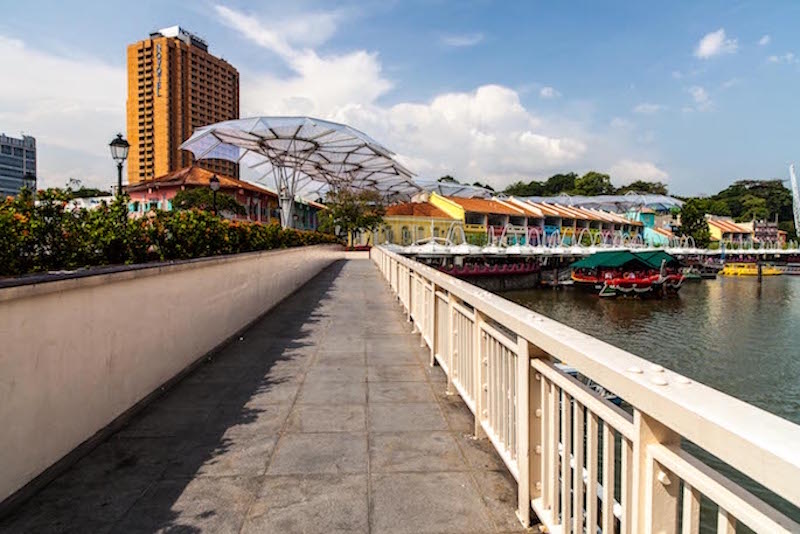 Completed in: 1889
Named after: Scottish businessman, political and social activist William Henry Read
Unique features: A plain concrete bridge with little decorative ornamentation
Did you know: Built to replace Merchant Bridge, it is now pedestrianised and is a popular gathering spot for clubbers at night
SOUTHEAST-ASIA.COM RECOMMENDS
Want to learn more about the Singapore River, regarded as the birthplace of modern Singapore, and stand on the spot where Sir Stamford Raffles first landed in Singapore? Download Locomole's Singapore River Trail to discover significant icons and monuments of modern-day Singapore, learn about the fascinating stories behind the Merlion and more.
What's more, enjoy complimentary $200 worth of discount coupons with the purchase of this trail and use them all during your stay in Singapore! (Vouchers can be found in the Locomole app upon your purchase of this trail)