It's that time of the year when we get to indulge in decadent mooncakes, the main highlight of the Mid-Autumn Festival which falls on 21 September this year.
Every year, pastry chefs, bakers and confectioners dream up unconventional flavours that defy the imagination, with stunning packaging to match!
So if you're saving your calories for the ones with the most inventive fillings, look no further than these which captivated our taste buds.
Mala Chicken Floss, Salted Egg Yolk from Birds of a Feather

Contemporary Sichuan restaurant Birds of a Feather has infused a medley of Sichuan spices into the mooncake to impart a mild spicy kick and elevate the irresistible salty and savoury flavours of the salted egg yolk and chicken floss. The egg yolk and floss are encased in a velvety low sugar white lotus seed paste.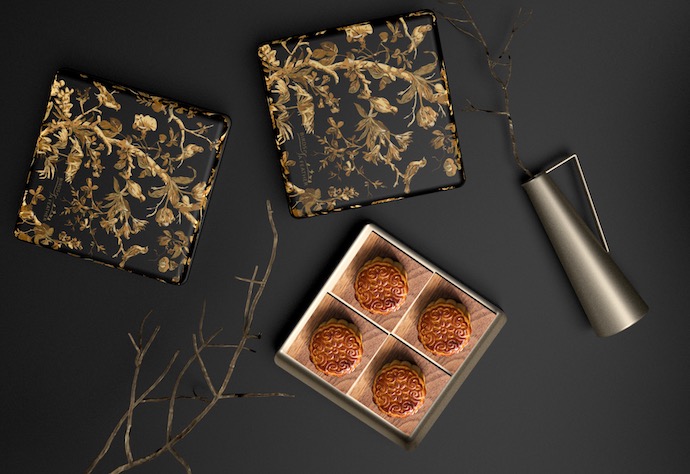 Nestled in a majestic black tin box with gold chinoiserie-style motif of birds roosting on branches, the mooncake is sold as a set together with the Single Yolk Macadamia Nuts with Low Sugar White Lotus Paste Mooncake.
Açai, Goji Berries and Dates Snowskin from Conrad Centennial Singapore
Thanks to superfoods like acai berries and goji berries, this low-sugar, nutrient-dense mooncake packs a nutritional punch with every bite.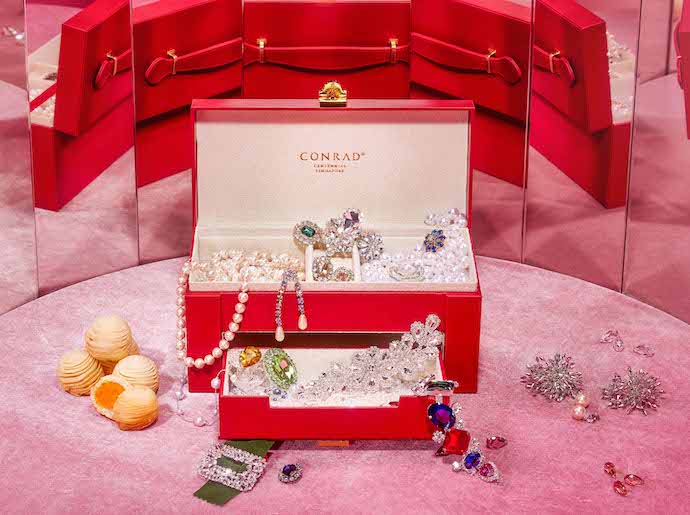 The lunar treat comes in a classy red box with a textured finished that's inspired by precious jewellery storage boxes. If you're gifting the mooncakes, opt for the limited-edition Faux Crocodile Leather Box to make a lasting impression.
Snowskin Green Apple with Soju Truffle from Madame Fan
This delicate snowskin mooncake has a creamy core made with white chocolate that's laced with soju, and enveloped by a refreshing green apple paste.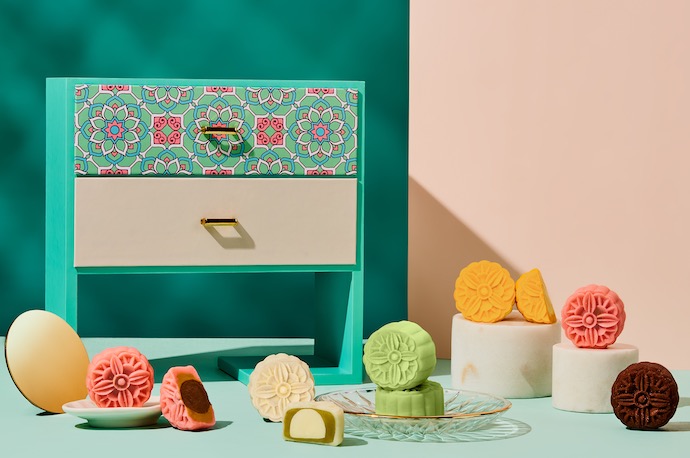 Choose from two artfully designed mooncakes boxes – Peranakan Teal and Blue Blossom – which are inspired by the Chinese character for moon (月). Get both boxes to form the Chinese character for friendship (朋).
Assorted Nuts with Roast Duck Mooncake from Kam's Roast
If you prefer more savoury flavours, this one from Kam's Roast is for you. A mildly sweet paste with roast duck bind together a medley of nutrient-rich seeds and nuts including walnuts, sesame seeds, almonds, melon seeds and olive seeds for a delightfully crunchy bite.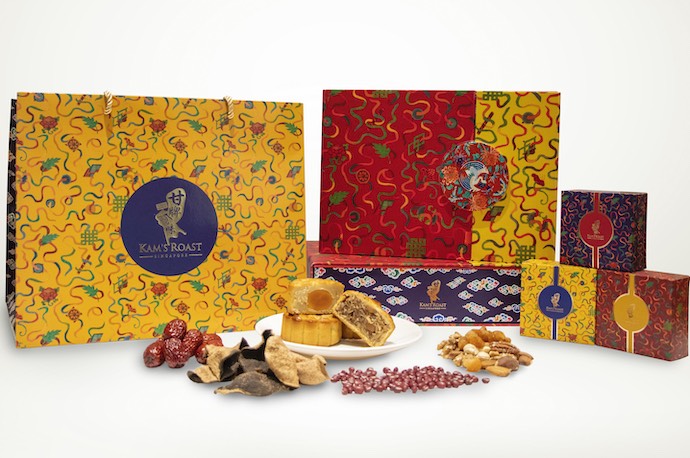 Mooncake boxes feature the Chinese imperial colours of red, gold and purple which symbolise prosperity and luck, and also come with repurposed porcelain coasters.
Walnut & Fig Flavoured Egg Custard from The Peninsula Hong Kong
bit.ly/ThePeninsulaTangs
store.takashimaya.com.sg/the-peninsula-boutique
Get a taste of The Peninsula's new flavours, crafted under the direction of the hotel's Chinese culinary advisor Tang Chi Keung, a Michelin-starred chef.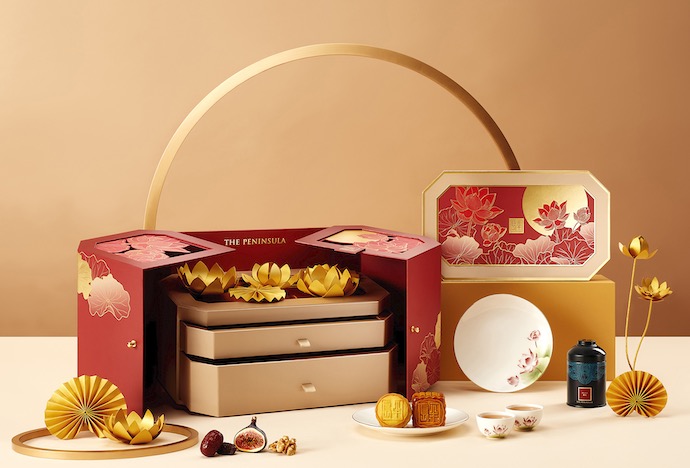 Part of the Star Chef Mooncake Gift Box, this mooncake is made with American walnuts and Turkish figs, and paired with the hotel's legendary egg custard filling. It is sold as a set together with the Red Date and South Date Lotus Seed Paste Mooncake.