Home to an ethnic mix of Malays, Chinese and Indians, as well as several indigenous groups who maintain age-old cultural traditions, Malaysia is a mosaic of cultures. Learn more about the country's multi-cultural heritage at these popular cultural attractions.
Johor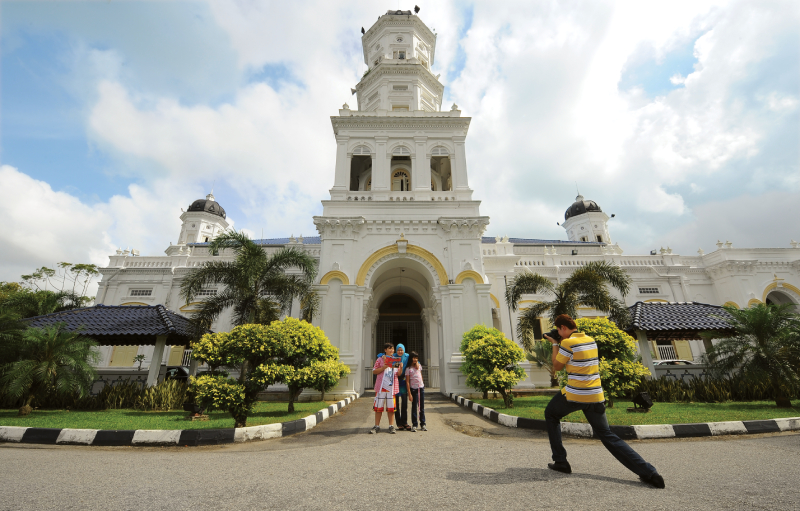 • Kota Tinggi Museum (Kota Tinggi)
• Mawar Gallery (Johor Bahru)
• Pasir Gudang Kite Museum (Pasir Gudang)
• Royal Abu Bakar Museum (Johor Bahru)
• Sultan Abu Bakar Mosque (Johor Bahru)

Kedah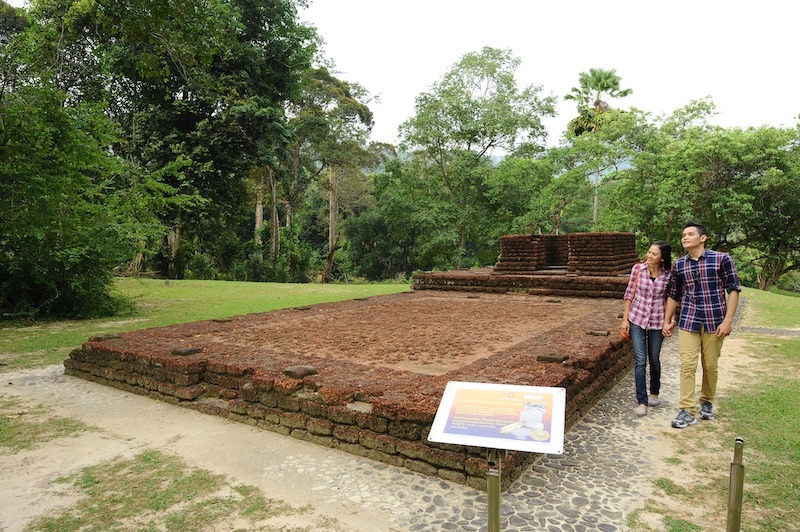 • Bujang Valley Archaeological Museum (Merbok)
• Paddy Museum (Alor Setar)
• Zahir Mosque (Alor Setar)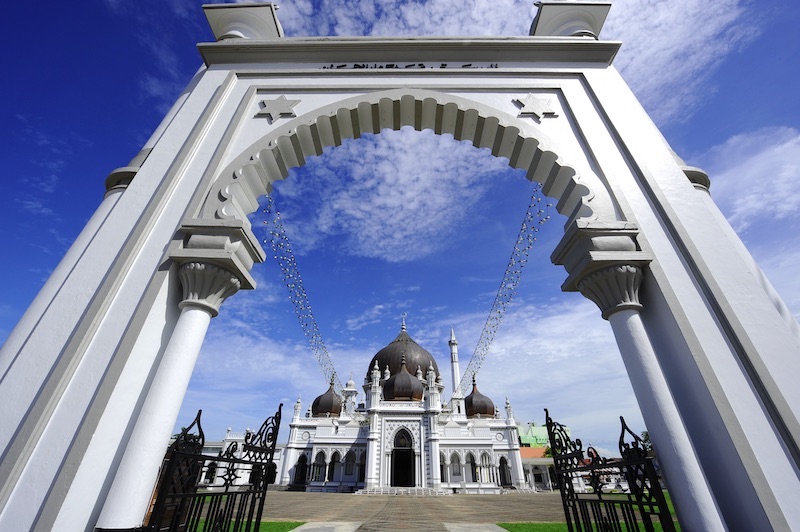 Kelantan
• Cultural Centre (Kota Bharu)
• Handicraft Village & Craft Museum (Kota Bharu)
Kuala Lumpur & Selangor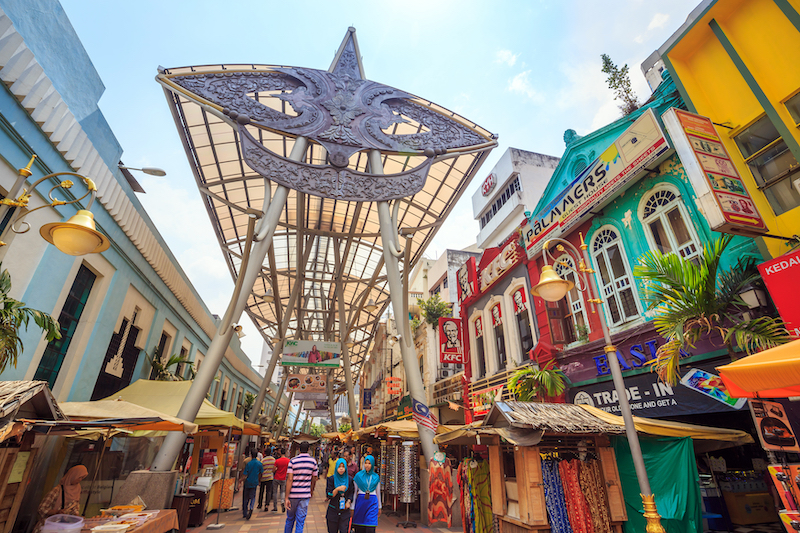 • Batu Caves
• Central Market
• Kuala Lumpur Craft Complex
• Little India
• Mah Meri Cultural Village (Carey Island)
• Malay Heritage Museum
• National Mosque
• National Museum
• National Textiles Gallery
• National Theatre (Istana Budaya)
• Orang Asli Craft Museum, Petaling Street (Chinatown)
• Putra Mosque
• Sewing World Gallery
• Sultan Abdul Aziz Shah Mosque (Blue Mosque)
• Thean Hou Temple
• The Heritage Centre
Malacca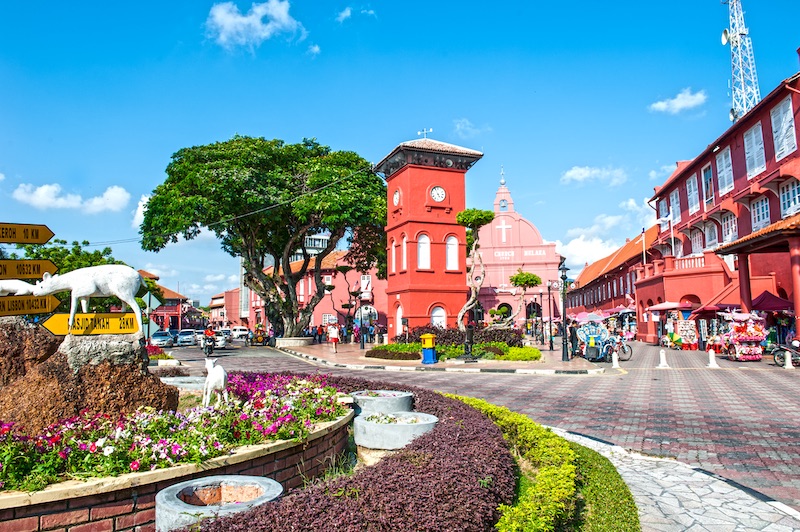 • Baba & Nyonya Heritage Museum
• Kampung Hulu Mosque
• Mini Malaysia & ASEAN Cultural Park
• The Stadthuys
Negeri Sembilan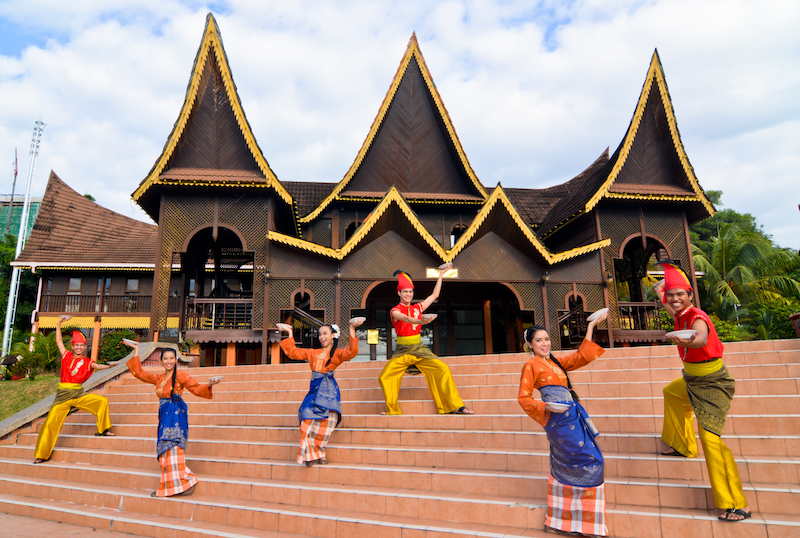 • Negeri Sembilan State Museum (Seremban)
• The Royal Museum of Seri Menanti (Seri Menanti)
Penang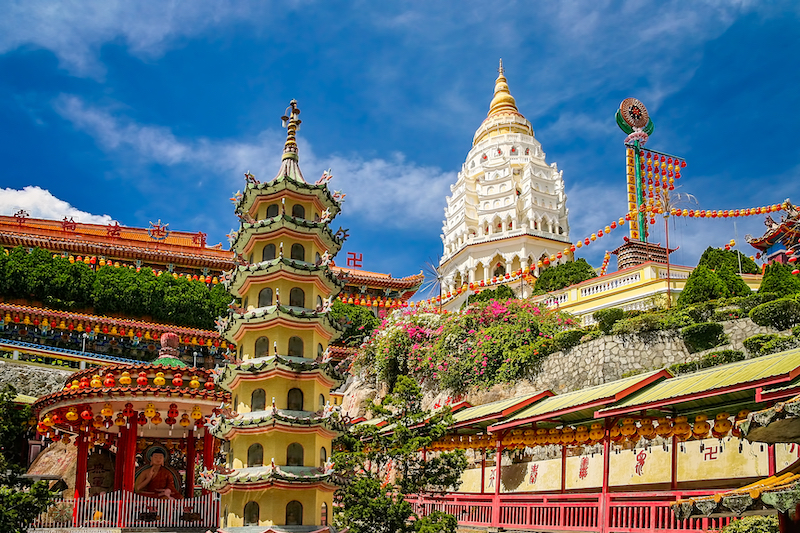 • Cheong Fatt Tze Mansion (Blue Mansion)
• Kapitan Kling Mosque
• Kek Lok Si
• Khoo Kongsi
• Kuan Yin Temple
• Penang Museum & Art Gallery
• Pinang Peranakan Mansion
• Teochew Puppet & Opera House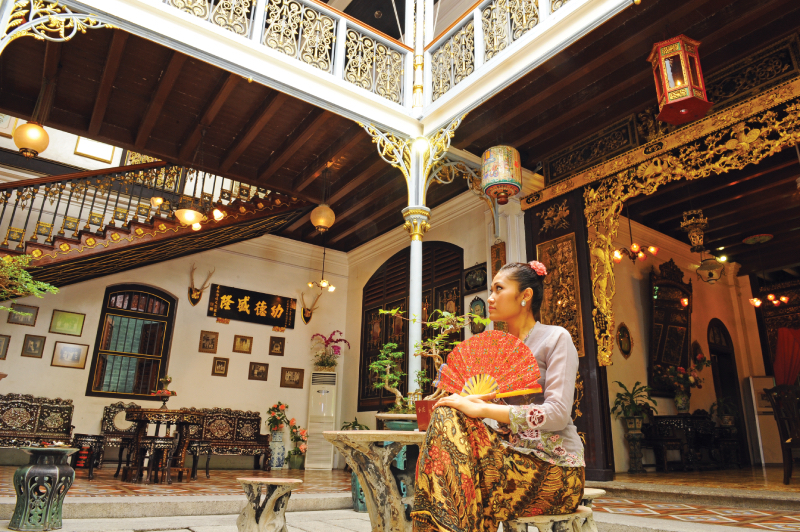 Perak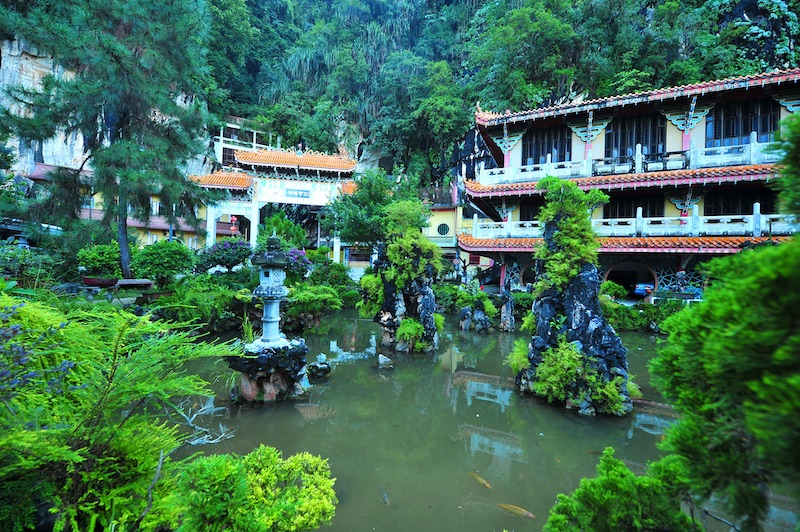 • Lenggong Archaeological Museum (Lenggong)
• Sam Poh Tong Temple (Ipoh)
Perlis
• Al Hussain Mosque (Kuala Perlis)
• Kota Kayang Museum (Kangar)
Sabah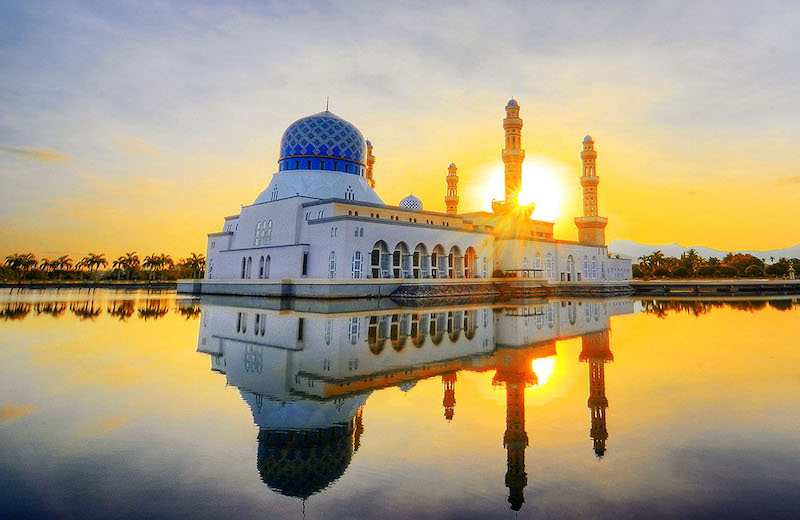 • Borneo Cultural Village (Papar)
• Kadazandusun Cultural Association (KDCA) Cultural Village (Penampang)
• Kota Kinabalu City Mosque (Kota Kinabalu)
• Linangkit Cultural Village (Tuaran)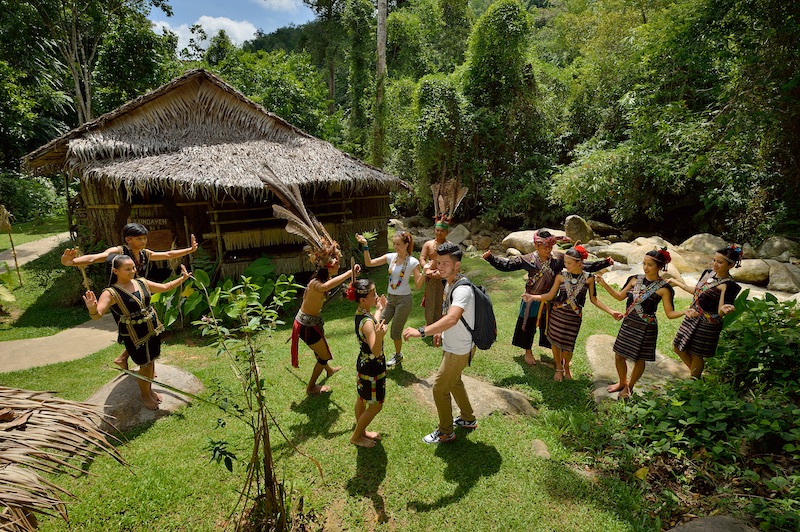 • Mari Mari Cultural Village (Kota Kinabalu)
• Murut Cultural Centre (Tenom)
• Sabah State Museum & Heritage Village (Kota Kinabalu)
Sarawak
• Annah Rais Longhouse (Kuching)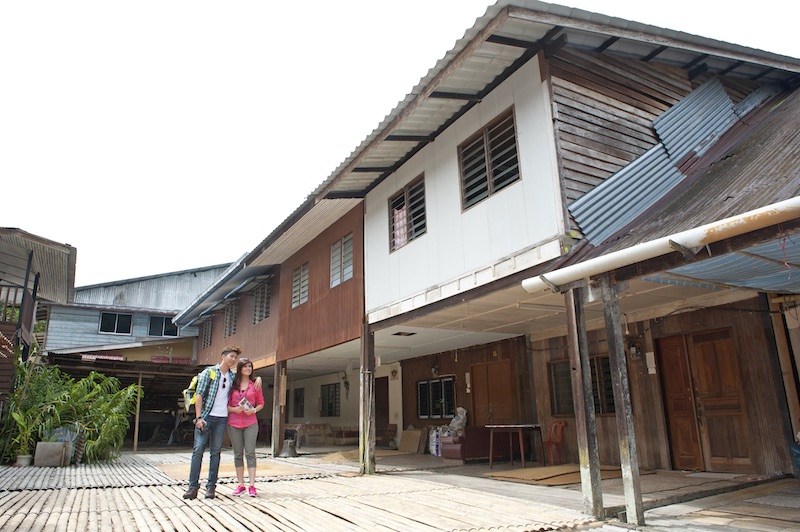 This Bidayuh longhouse is located about 100km south of Kuching, at the foothill of Borneo Highlands near the mountains marking the border to Kalimantan. The Bidayuh village is centred around a centuries-old bamboo longhouse, one of the finest that is still in existence.
The Bidayuh make up about 8 percent of Sarawak's population and were formerly known as Land Dayaks.
Other than the authentic longhouse experience, the area is also famous for its hot springs and jungle waterfall.
• Sarawak Cultural Village (Santubong)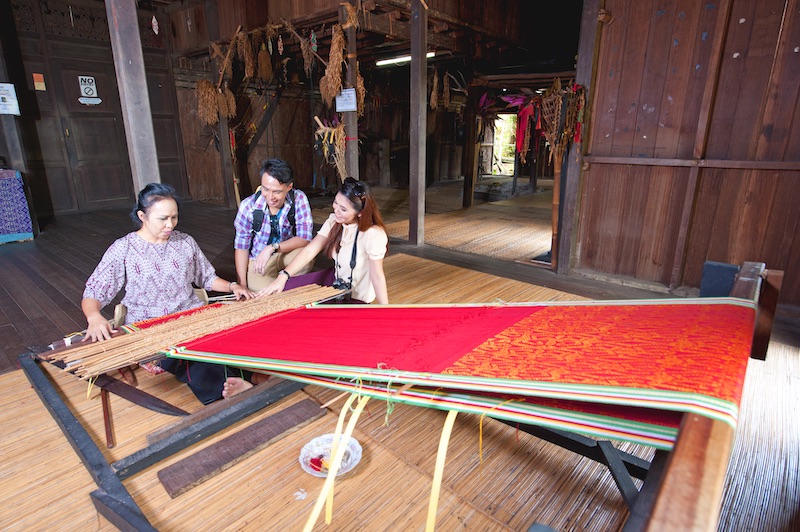 Learn about Sarawak's local cultures and lifestyles at this award-winning living museum. Nine authentic replica buildings represent every major ethnic group in Sarawak: Bidayuh, Iban and Orang Ulu longhouses; a Penan jungle settlement; a Melanau tall-house; a Malay town house; a Chinese farmhouse and pagoda.
After touring the village, catch a multi-cultural dance performance at the Village's theatre, or sign up for dance, music and craft lessons. For those who want to stay longer, there's a village-stay programme with accommodation in the traditional houses.
• Sarawak Museum (Kuching)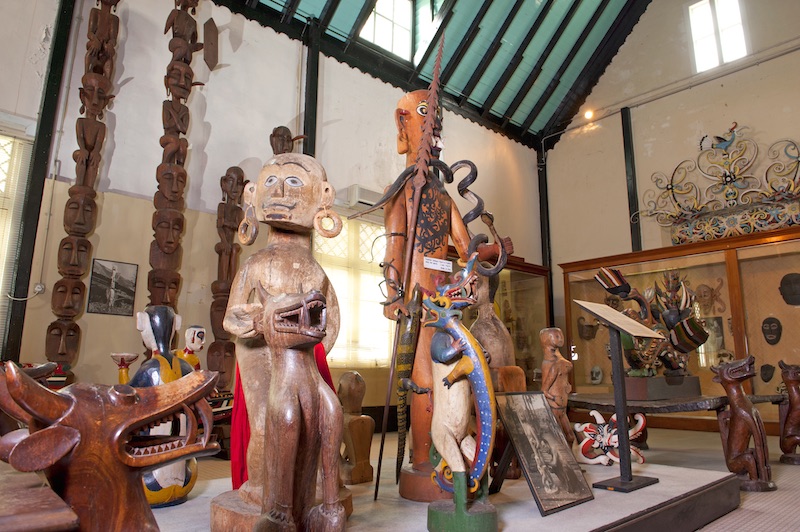 Home to one of the best collections in Southeast Asia, the Museum's old wing, opened in 1891, is designed in the style of a Normandy town-house. Under its roof is an exceptional ethnographic collection, some notable natural history displays and a section on Sarawak's oil industry.
Be sure to check out the exhibition of traditional wood-carvings on the first floor. The new wing across the footbridge is used for events and exhibitions. Do make time to explore the aquarium, botanical gardens and Heroes' Memorial on the Museum grounds.
• Tua Pek Kong Temple (Kuching)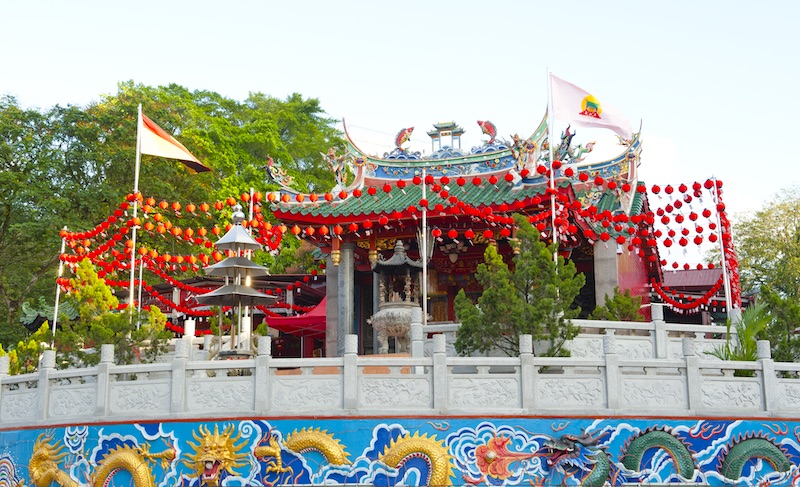 Sitting on a foothill, offering a commanding view of Sarawak River and Main Bazaar, the ornately decorated Tua Pek Kong Temple was one of the few buildings that survived the 1884 Great Fire of Kuching. The Temple is said to have the best feng shui location in Kuching.
The temple is believed to date back to 1843 and has been on official records since 1876. Various traditional festivals are held there every year, including the famous Wang Kang Festival to commemorate the dead.
Info Source: Sarawak Tourism Board
Terengganu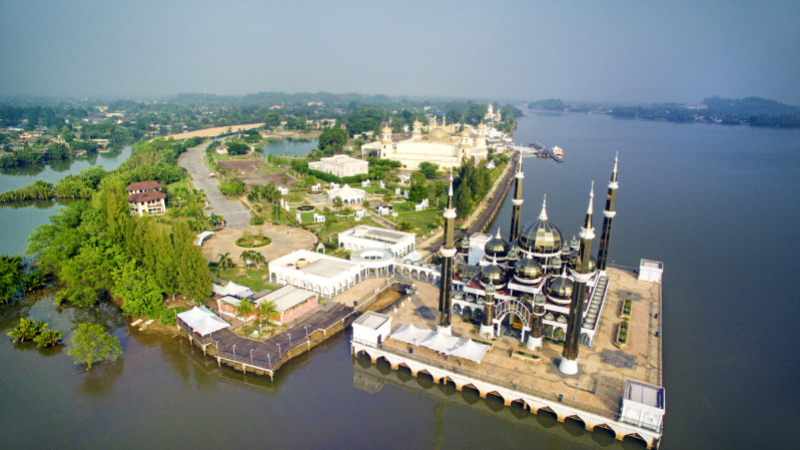 • Taman Tamadun Islam/The Islamic Civilisation Park (Kuala Terengganu)
• Tengku Tengah Zaharah Mosque (Kuala Terengganu)
• Terengganu State Museum (Kuala Terengganu)