Laos is home to a sizable population of different animal species including endangered ones. Here are the places to go to see the country's majestic animals.
All Lao Elephant Camp
Banks of Nam Khan river
Bokeo Nature Reserve
Huay Xai
Elephant Conservation Center
Sayaboury
Elephant Village Sanctuary
Luang Prabang
Kuang Si Butterfly Park
Luang Prabang
Laos Wildlife Rescue Centre
Toulakam, Vientiane
Luang Prabang Elephant Camp
Close to Kuang Si Waterfall
MandaLao Elephant Conservation
Luang Prabang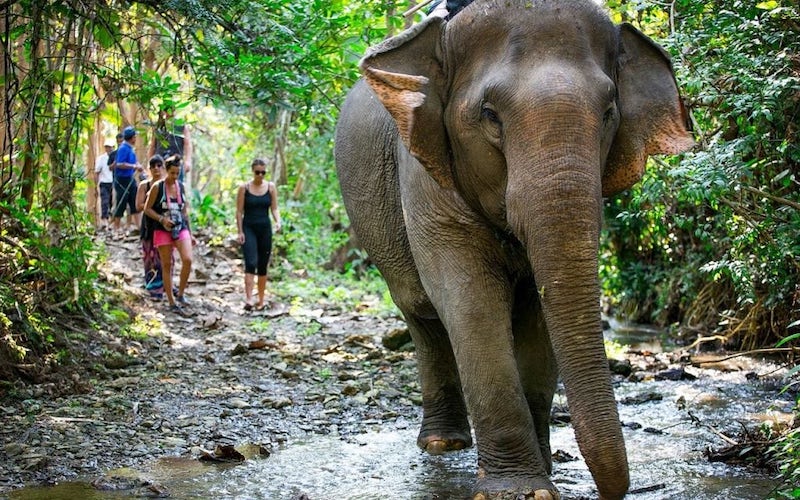 Luang Prabang's first and only non-riding elephant experience which focuses on education and elephant welfare, this elephant sanctuary is located on the banks of Nam Khan River. There are half- and full-day tours where you can get to know the elephants, feed them and walk in the jungle with them before enjoying a Lao lunch.
Nam Et-Phou Louey National Protected Area
Muang Hiam
Phou Pha Nang National Protected Area
Vientiane Province
Phu Khao Khuay National Park
Vientiane Province
Tat Kuang Si Bear Rescue Centre
Kuang Si Waterfall, near Luang Prabang
Vang Vieng Elephant Sanctuary
Vang Vieng