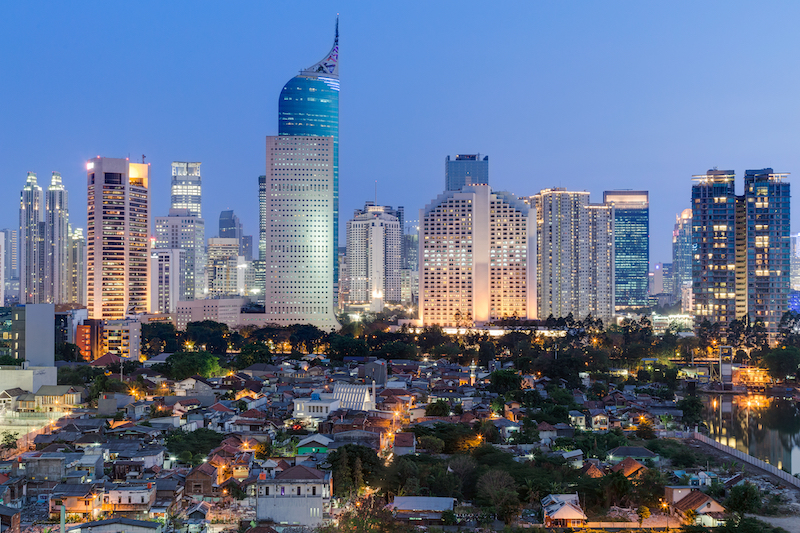 Here are some practical and useful travel information and tips to help make your trip to Indonesia a memorable one.
3 TIME ZONES
• GMT+7
Western Indonesia Time
Sumatra, Java, Madura, West Kalimantan, Central Kalimantan
• GMT+8
Central Indonesia Time
East and South Kalimantan, Sulawesi, Bali, Nusa Tenggara
• GMT+9
Eastern Indonesia Time
Maluku and Irian Jaya
POWER PLUG
• Voltage: 230 volts
• Frequency: 50 hertz
• Power socket: Two-pin round – plug type C and F
CURRENCY
Indonesia Rupiah or IDR
Tips
• As amounts in rupiah tend to be quite large because of all the zeros, take care when changing money. Always be the last person to count your cash before leaving.
• Some ATMs issue Rp 100,000 banknotes (the largest denomination) which may be difficult to break outside of large hotels and eateries. Go for smaller denominations when possible.
• Most currencies can be changed at authorised money changers in tourist areas. The exchange rate is always displayed on a signboard outside. The rates generally do not change on a weekend as the banks are closed. Note that some money changers may charge a commission, so check beforehand. Always ask for big notes such as Rp 100,000 or Rp 50,000 to prevent confusion of counting smaller denominations.
• Always change your money only at dedicated money changers. Avoid changing money at souvenir stores that often tout rates that are too good to be true.
• Banks are safer although the exchange rates may be less. Some banks may only accept clean, crisp, unfolded, unmarked and unsmudged bills.
• US dollars and euros are generally accepted everywhere. Note that US dollar bills older than 2003 are not accepted (check that the bills have a blue stripe on the front).
Coins
Coins in circulation include Rp 1,000, Rp 500, Rp 200, Rp 100 and Rp 50. Coins are not often used as amounts are usually rounded up. Instead of giving change in coins, some shops and supermarkets may give out a handful of sweets to make up the difference in change.
Denominations
• Rp 1,000 banknotes are a mix of blue, pink, purple
• Rp 2,000 banknotes are grey
• Rp 5,000 banknotes are brown
• Rp 10,000 banknotes are purple
• Rp 20,000 banknotes are green
• Rp 50,000 banknotes are blue
• Rp 100,000 banknotes are pink
Note that prices are given with the "thousand" implied. For example, if someone says something costs "30,", that would mean Rp 30,000.
Credit & Debit Cards
Credit and debit cards can be used in larger stores, restaurants and hotels. For smaller transactions at shops and markets especially in rural areas, it's best to use cash.
VISAS, FEES & TAXES
Visa Exemption
Validity: 30 days (non-extendable and cannot be transferred into any other type of stay permit)
All citizens of countries in Southeast Asia enjoy visa-free entry to Indonesia.
Currently, citizens from 169 countries enjoy visa-free entry to Indonesia. Click here to check the list of countries.
Visa On Arrival (VoA)
Cost: US$35
Validity: 30 days (can be extended for another 30 days at immigration offices in Indonesia)
VoA can be obtained at designated entry airports and sea ports.
Currently, citizens from 68 countries require VoA. Click here to check the list of countries.
Airport Departure Tax/Passenger Service Charge
With effect from 9 February 2015, the airport departure tax will be included in the air ticket price. This applies to both domestic flights as well as international flights departing from Indonesia.
CULTURAL DO'S & DON'TS
Do's
• Learn local phrases such as "terima kasih" ("thank you") and "boleh?" ("can?") to show respect to the locals.
• Remove your shoes before entering an Indonesian home, a mosque or a temple. When entering a mosque, men should wear long pants and a long-sleeved shirt to cover their arms. Women should also dress modestly and cover up their bodies as well as their hair.
• Always seek permission before photographing locals or places of worship.
• It is polite to accept even just a little food or drink when offered.
• Use only the right hand to receive or give something, as well as to eat as the left hand is considered unclean. Use your right thumb to point instead of your forefinger.
Don'ts
• A man should not shake hands with a woman unless the woman extends her hand first.
• Avoid public displays of affection.
• Never lose your cool, shout, or embarrass or accuse anyone in public.
• Never insult or joke about race, religion or ethnicity.
• Never drink alcohol or play card games in public places.
• Do not give alcohol, anything made of pigskin, non-halal food and items with pig or dogs images or shapes to Indonesians.