From zoos and marine parks to national parks and wildlife sanctuaries, animal lovers have plenty of opportunities to encounter their favourite species in Thailand. Here are some of the best places to see and interact with wildlife.
Bangkok
• Safari World
Thailand's most popular animal and leisure park has two distinct sections – Safari Park and Marine Park. At Safari Park, see animals roaming freely from your car or coach and witness the captivating tiger and lion feeding show. At Marine Park, learn all about underwater wildlife, enjoy animal performances and visit Eggs World to marvel at the eggs of different bird species.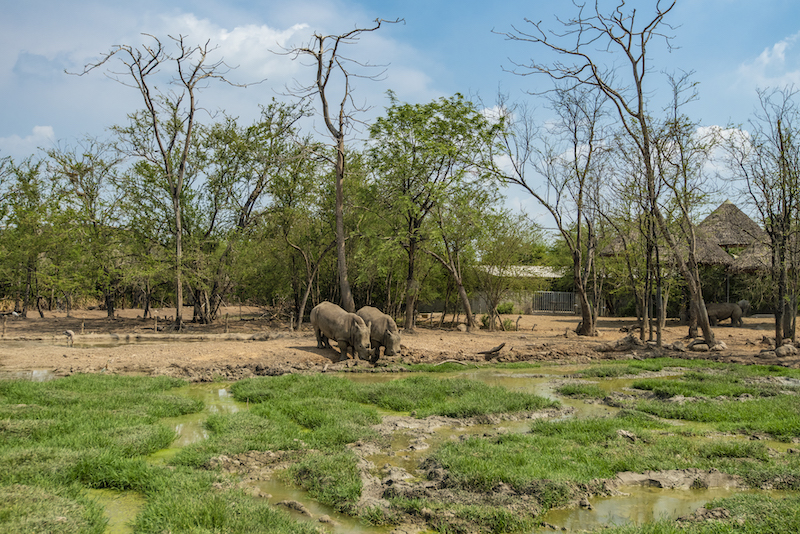 • Sea Life Bangkok Ocean World
Located at the basement of Siam Paragon mall, this underground marine park boasts world-class attractions such as a 270-degree glass tunnel where you can watch marine creatures such as ragged-tooth sharks, black-tipped sharks and stingrays swimming and a glass-bottomed boat which offers jaw-dropping views of some 8,000 amazing sea creatures.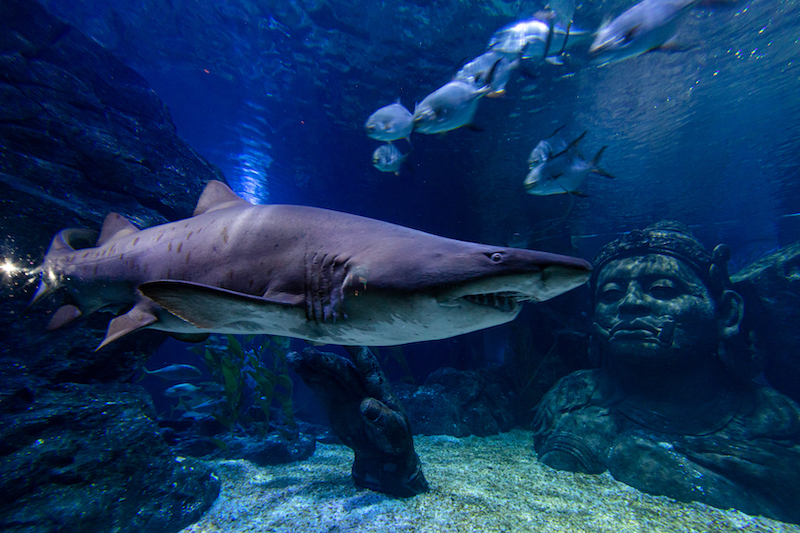 Chaiyaphum Province
• Phukhieo Wildlife Sanctuary
Located on the western edge of Issan in northeast Thailand, this wildlife sanctuary is one of the best spots to see mammals such as sambar deer, red muntjac, porcupine, golden jackal, long-tailed macaques, elephants, Phayre's Langur, white-handed gibbon and black giant squirrel. The Sanctuary is also home to an important population of gaurs, a small number of tigers, leopard, Assam macaque, rhesus macaque, Asian black bear, Indochinese serow, clouded leopard, dhole, marbled cat and leopard cat, as well as birds such as Siamese fireback, golden crested myna, sultan tit, blue pitta and red-billed blue magpie.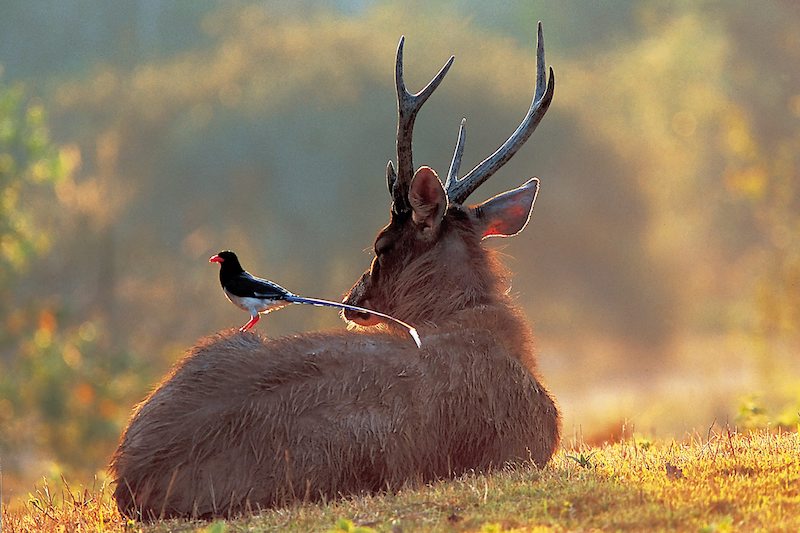 Chantaburi
• Khao Soi Dao Wildlife Sanctuary
Part of the highest mountain range in southeastern Thailand, this Sanctuary forms a large wilderness area with the adjacent Khao Kitchakut National Park. It is also home to the picturesque Khao Soi Dao Waterfall and a great spot to see butterflies, especially along the waterfall trail. Also a good birding spot, it has a number of trails where bird watchers can catch glimpses of bird species such as blue-rumped pitta, black-browed fulvetta, Indochinese green magpie, Siamese partridge, silver pheasant, needletails and Malayan night heron.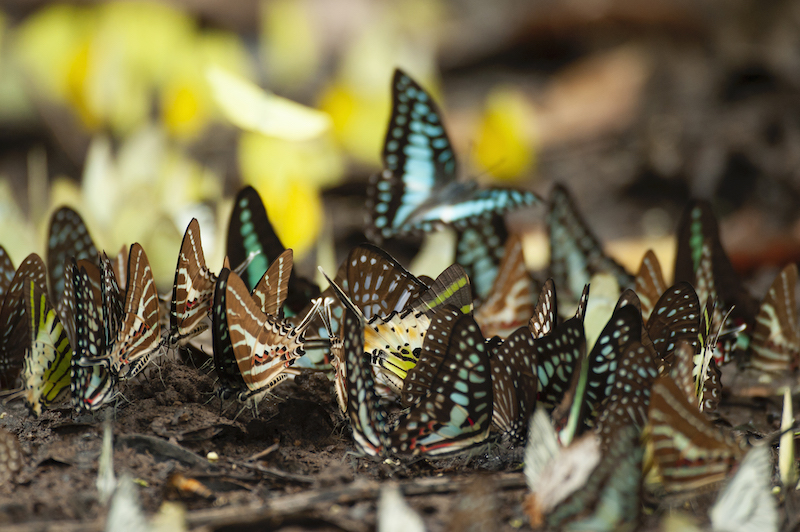 Chiang Mai Province
• Chiang Mai Night Safari
Featuring three animal zones – Savanna Safari, Predator Prowl, Jaguar Trail – set around a lake, the animal park offers activities such as wildlife shows, hand-feeding experiences and laser light shows. The Savanna Safari and Predator Prowl zones can be experienced via open-sided safari trams in the evenings, while the Jaguar Trail is a walking trail which brings you through wild habitats of flamingos, tortoises and ducks, emus, white-striped tigers and jaguars.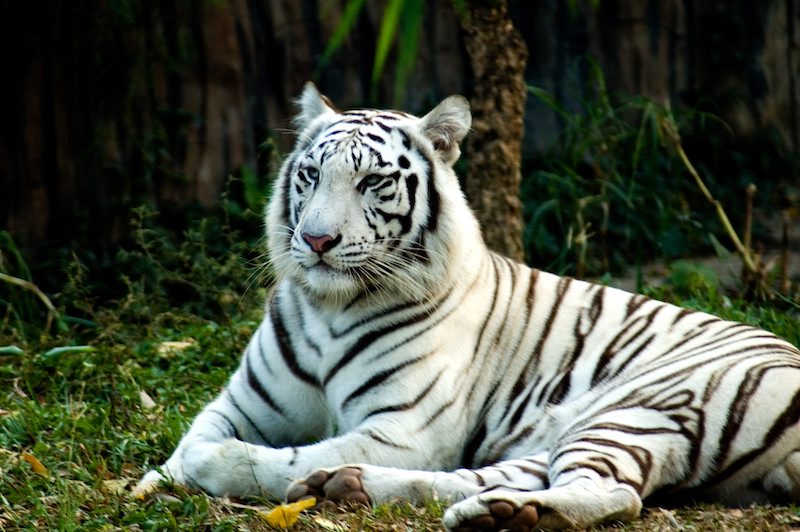 • Elephant Nature Park
This elephant rescue and rehabilitation centre not also provides a natural environment for distressed elephants from all over Thailand, but also for rescued dogs, cats, buffaloes and birds. Visitors will get to see elephants interacting and playing freely in the river, custom-built pools and mud pits, bathing and eating their favourite foods. There are also overnight visits where you can enjoy the simple, rustic nature of northern Thailand in the company of the elephants and other rescued animals.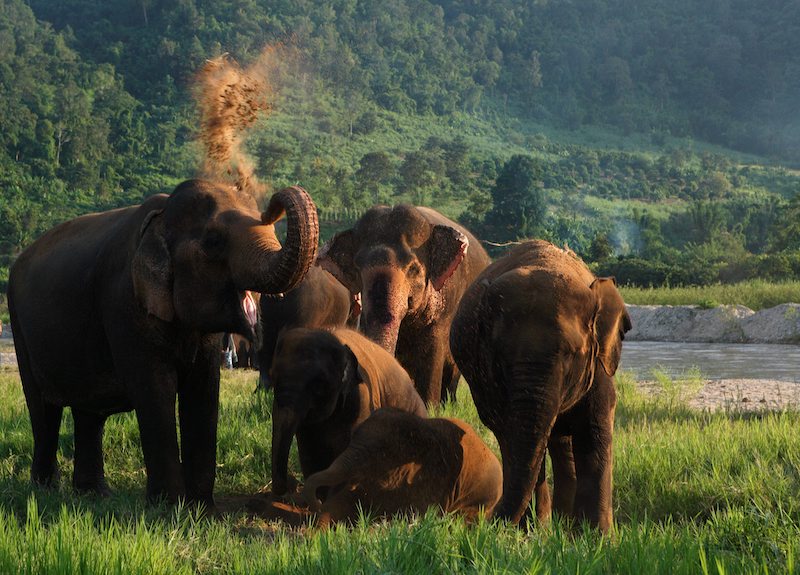 • Maesa Elephant Camp
Home to one of the largest number of elephants in northern Thailand, the Camp is a conservation centre for domesticated elephants who were once used in the logging industry across Thailand. See the talented elephants show off their dancing, painting, stick-picking, football and even massaging skills, as well as observe them bathing in the Maesa River. The Camp also offers elephant rides through the jungles of Maesa Valley.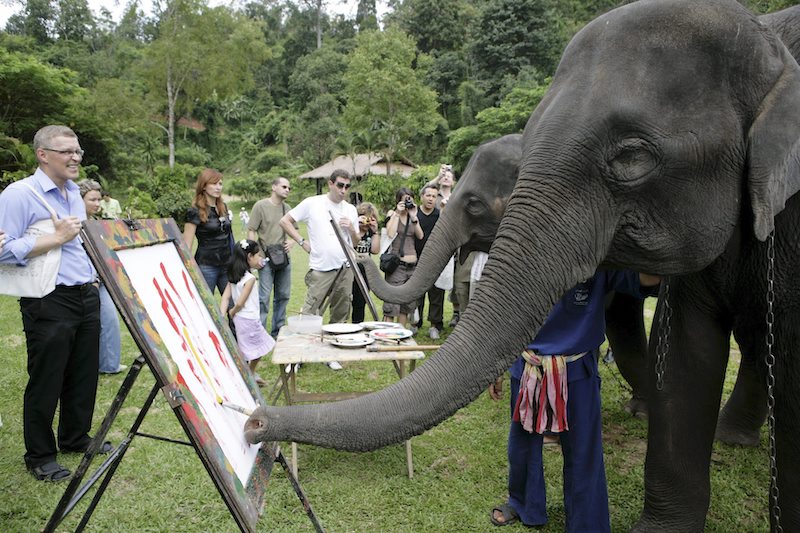 • Maetang Elephant Park
The elephant park is founded in 1996 by the Chailert family who wanted to create a safe environment for domesticated Asian elephants who were involved in the illegal logging trade. The park also has an elephant clinic. Visitors can touch and get up close and personal with the elephants under the supervision of trained staff; learn how to prepare elephant food and elephant herbal soap; learn the correct way to approach an elephant; and even take a bath with an elephant. Its Safari Package offers activities such as elephant trekking, elephant shows, bamboo rafting, ox cart rides and an introduction to rural life in Thailand.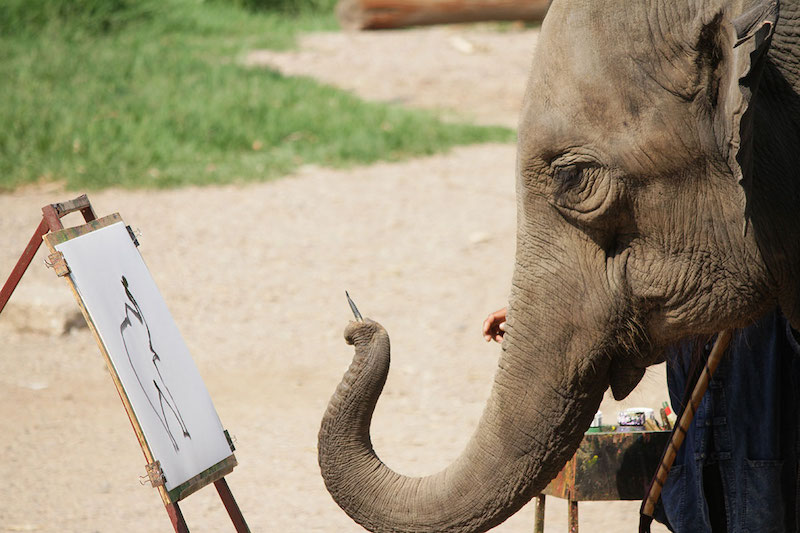 • Patara Elephant Farm
This elephant farm offers personalised, hands-on experiences with its elephants. Its "Elephant Caregiver For A Day" programme teaches caregivers how to approach and become friends with their elephants, communicate with them through different spoken commands, give them a health inspection, walk them, feed them, bathe and brush them in the river, and ride on their necks safely. The family-friendly "Baby Elephant For A Day" programme offers the chance to play with baby elephants, swim with pregnant elephants and mother elephants with babies, and feed them.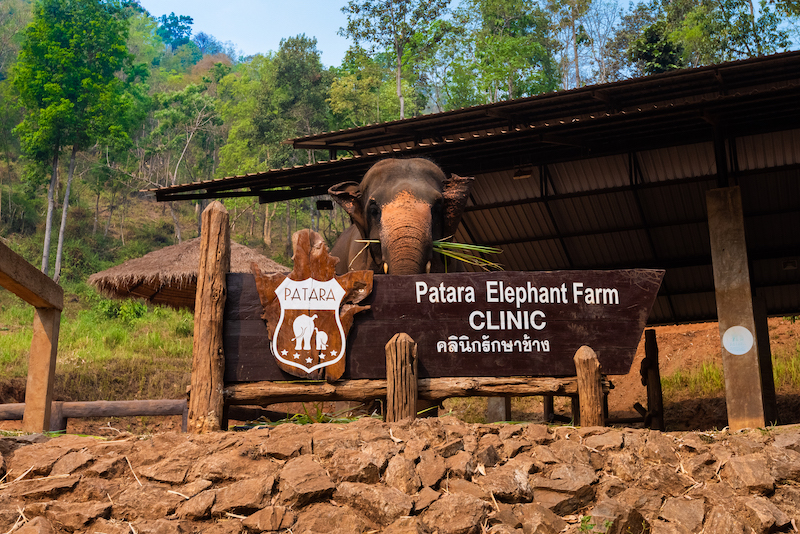 Chonburi Province
• Khao Kheow Open Zoo
This open zoo is home to more than 8,000 animals from over 300 species. Activities include catching animal shows featuring tigers, chimpanzees, pigs, macaw, hyenas and otters; getting up close to animals such as orang utans; enjoying zipline rides; taking the tram to the night safari; riding on an elephant; and visiting a huge dome-shaped aviary to see thousands of birds including bulbuls, cranes, eagles, hornbills, pheasants and peacocks.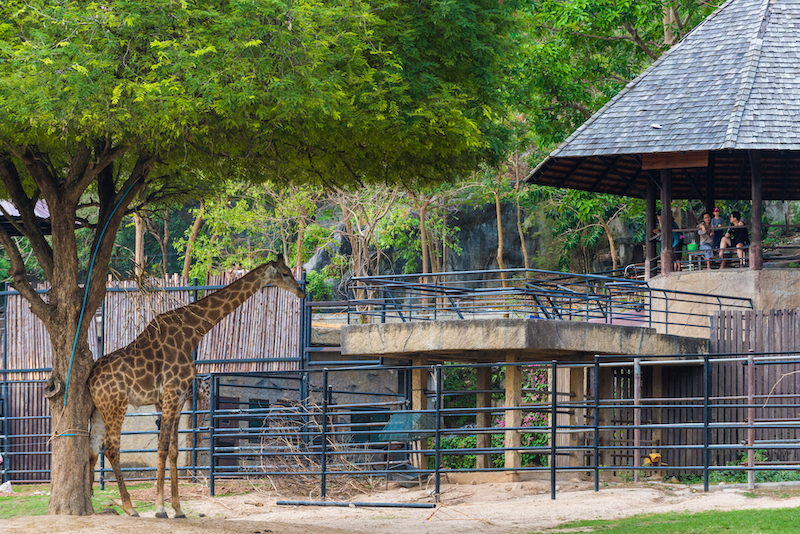 Hua Hin
• Monsoon Valley Vineyard
Sprawled across a fertile valley, this vineyard is located about 35km from the beach resort town of Hua Hin. Besides tasting wines and savouring sumptuous eats, visitors can also enjoy an elephant ride through the grounds of the vineyard and soak up the scenic countryside views.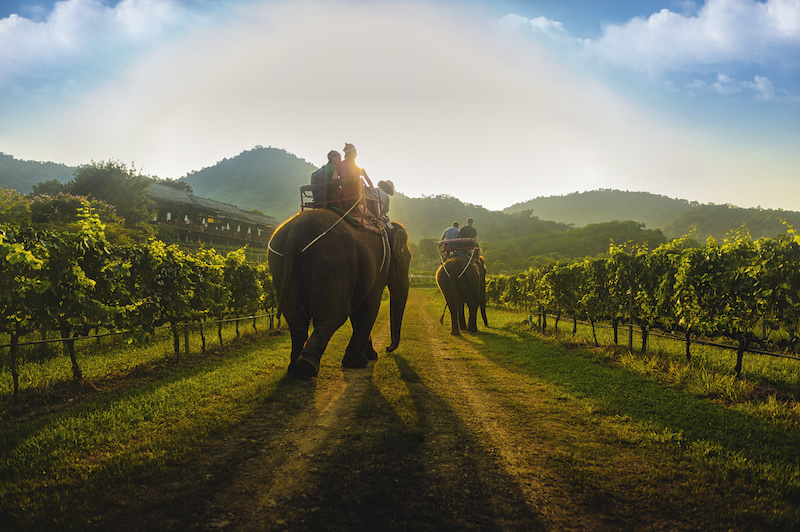 Koh Chang
• Khlong Phlu Waterfall
Let the elephants take you to this waterfall, the largest one on Koh Chang, which is surrounded by lush rainforest. The forest is home to rare tropical plants including orchids and wild ferns.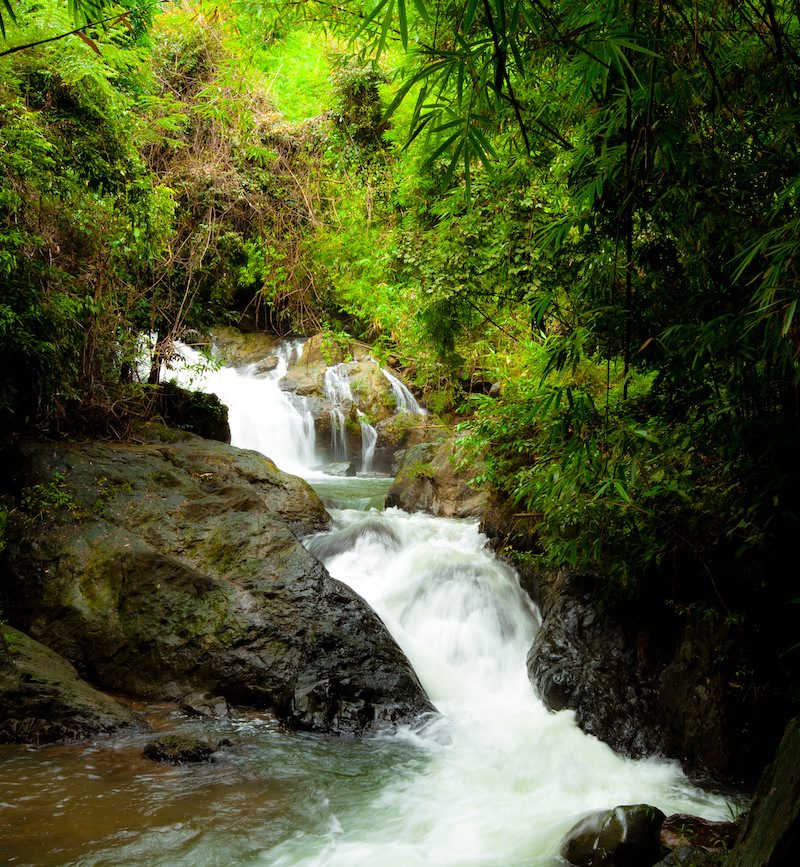 Lampang Province
• Thai Elephant Conservation Center
Established in 1993, Thailand's only government-owned elephant camp is home to over 50 Asian elephants. Activities include watching the elephants paint and bathe, elephant trekking and feeding the elephants. The camp also offers mahout training courses (from a one-day programme to a 10-day course) as well as homestay mahout training programmes.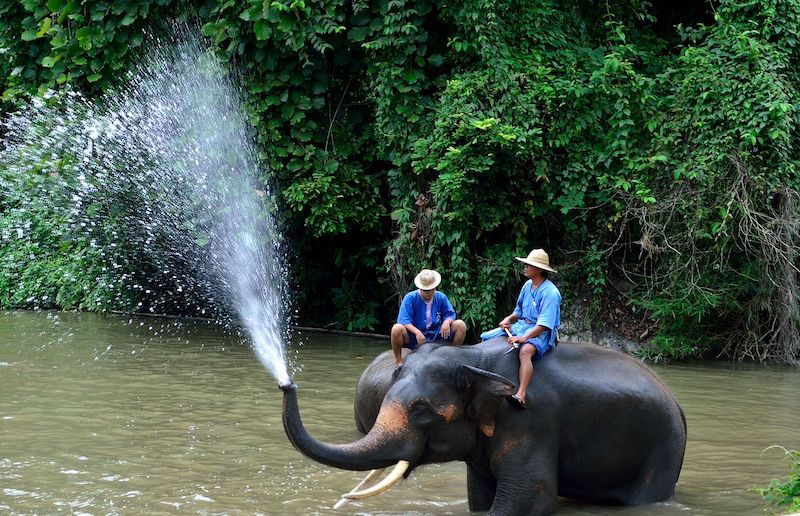 Nakhon Ratchasima Province
• Khao Yai National Park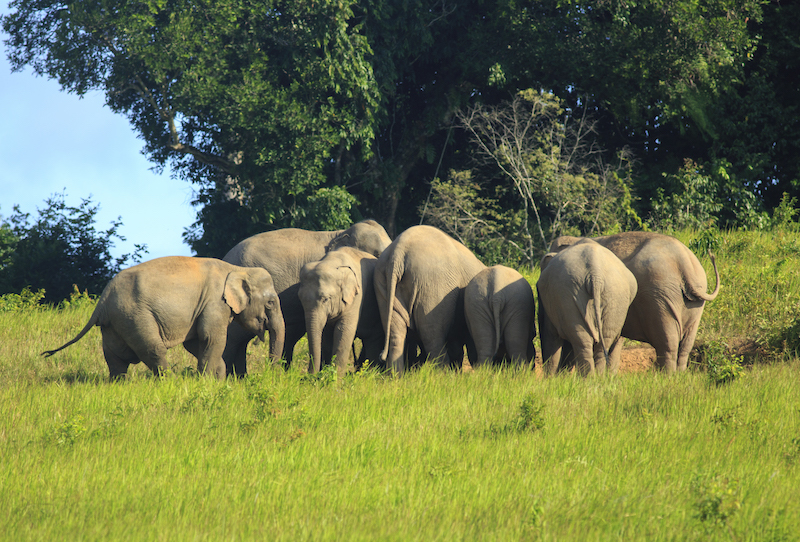 Phang-Nga Province
• Ton Pariwat Wildlife Sanctuary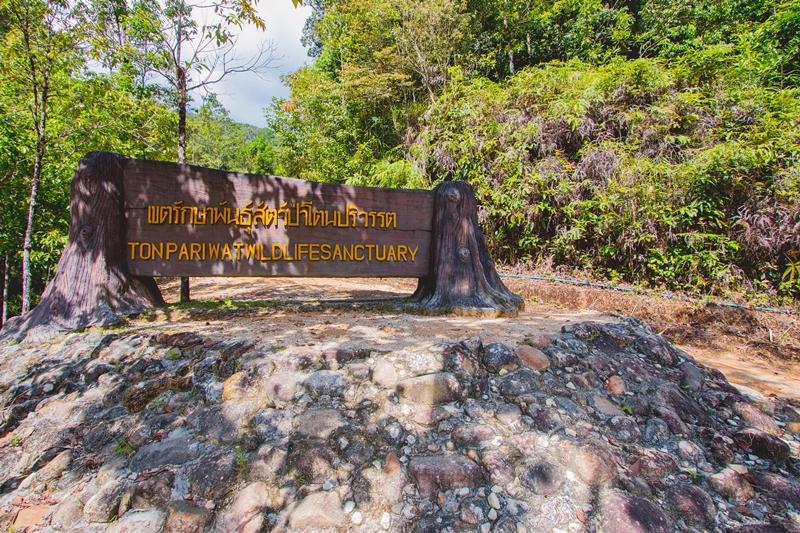 Phuket
• Amazing Bukit Safari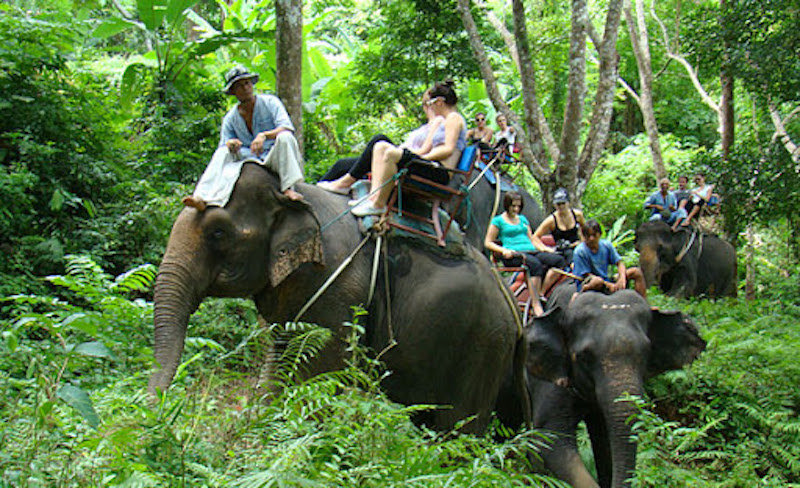 • Phuket Elephant Sanctuary
Set on 30 acres of tropical jungle, Phuket Elephant Sanctuary is a refuge for elephants that have been abused and exploited for decades.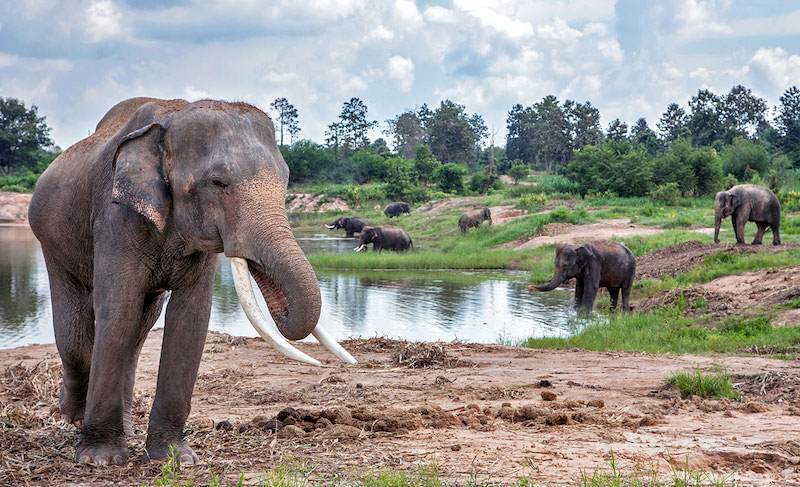 Prachuap Khiri Khan Province
• Kui Buri National Park
Wild elephant and guar sightings are guaranteed at this national park which is home to one of the biggest population of gaurs in Thailand. Look out also for animals such as the golden jackal, deer, langur, Burmese hare, Malayan porcupine and wild boar.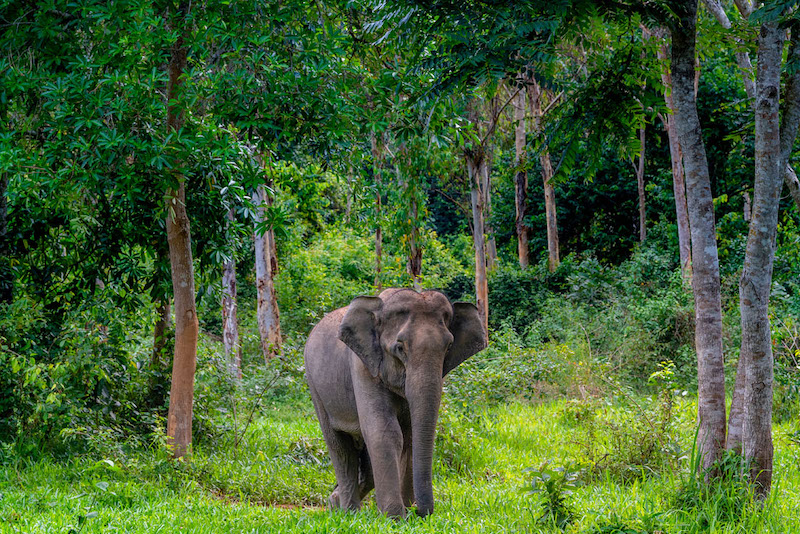 Sukhothai
• Boon Lott's Elephant Sanctuary
Walk with rescued elephants, bathe them, gather their food and observe them in their natural environment at this elephant sanctuary.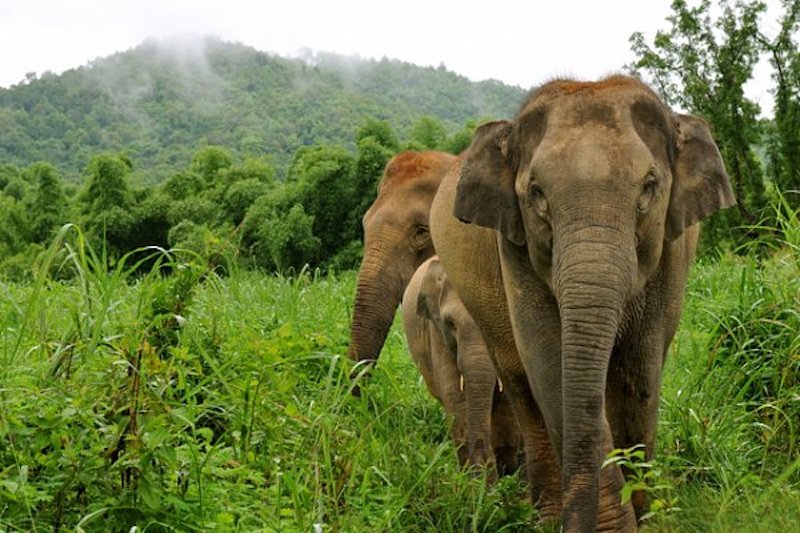 Surin Province
• Ban Ta Klang Elephant Study Centre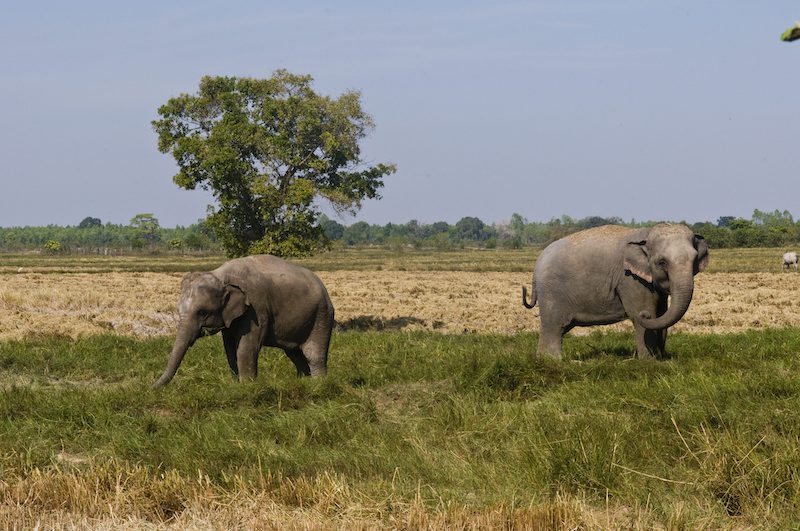 Trang
• Khao Chong Wildlife Development & Conservation Promotion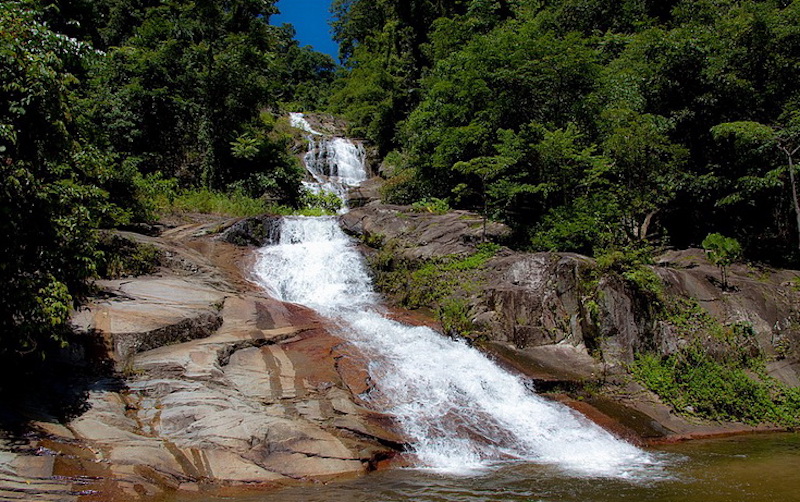 Umphang District
• Umphang Wildlife Sanctuary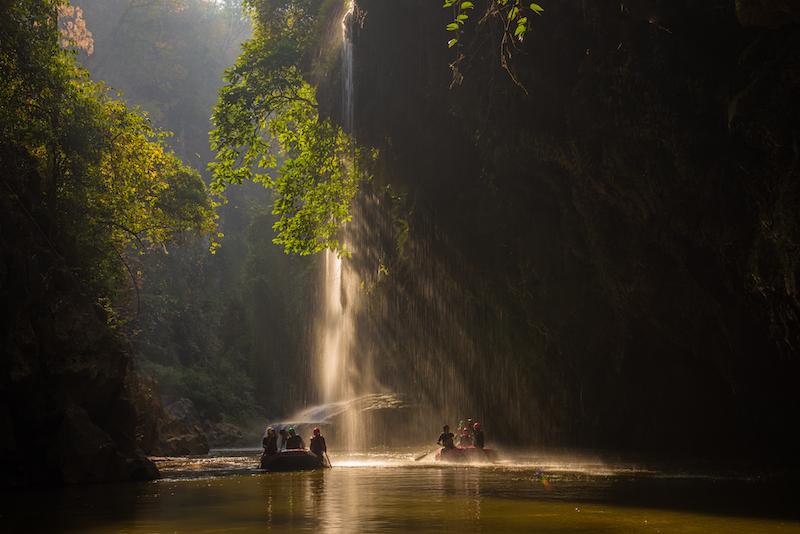 Uthai Thani Province
• Huai Kha Khaeng Wildlife Sanctuary