Since leisure travel may not be happening any time soon, this is the best time to uncover hidden gems in your own backyard.
For a fun outdoor experience to discover or rediscover the heritage and nature surrounding Faber Peak Singapore, Singapore's only hilltop destination, join One Faber Group's Gai Gai Tour.
Taking its name from the Cantonese word for "going out", the two-hour fully guided weekend tour takes you around Mount Faber Park to Faber Point, the highest point on Mount Faber, and comes with a complimentary round-trip cable car ride on the Mount Faber Line.
Put on your walking shoes for an enlightening hilltop journey which covers 6 fascinating attractions and experiences.
Mural Wall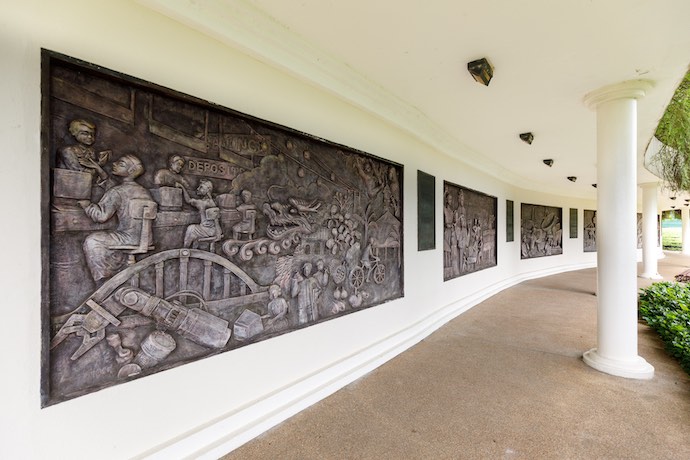 The tour starts with a relaxing stroll through Mount Faber Park to the Mural Wall which depicts the rise of Singapore from a fishing village to an economic powerhouse today. The Mural Wall's 16 copper-tooled murals chart Singapore's development over 200 years.
Mini Merlion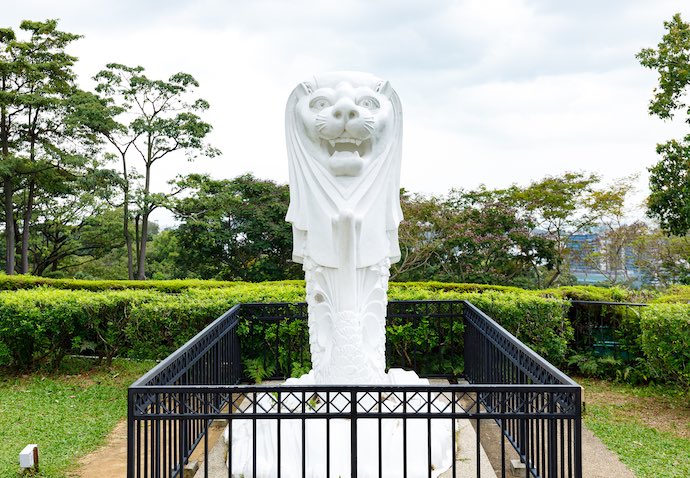 Before taking selfies or wefies with the 3m-tall Merlion, the highest one in Singapore, discover some fascinating facts about this mystical half-lion, half-fish icon.
Rain Tree
Stand under the very first tree planted in 1971 during Tree Planting Day by the late Dr Goh Keng Swee. The tree serves as a reminder of Singapore's commitment to conserving the natural environment and thriving as a tropical garden city.
Peak of Faber Point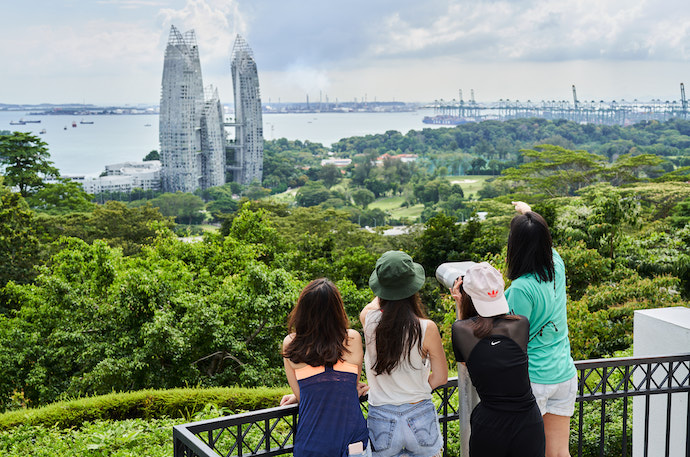 Enjoy panoramic views of the city, Keppel Harbour, Southern Islands and maybe even a glimpse of Batam from the highest point on Mount Faber. The captivating views, a contrast of natural landscape and modern metropolis, is a reminder of how far Singapore has come.
Poland's Bells of Happiness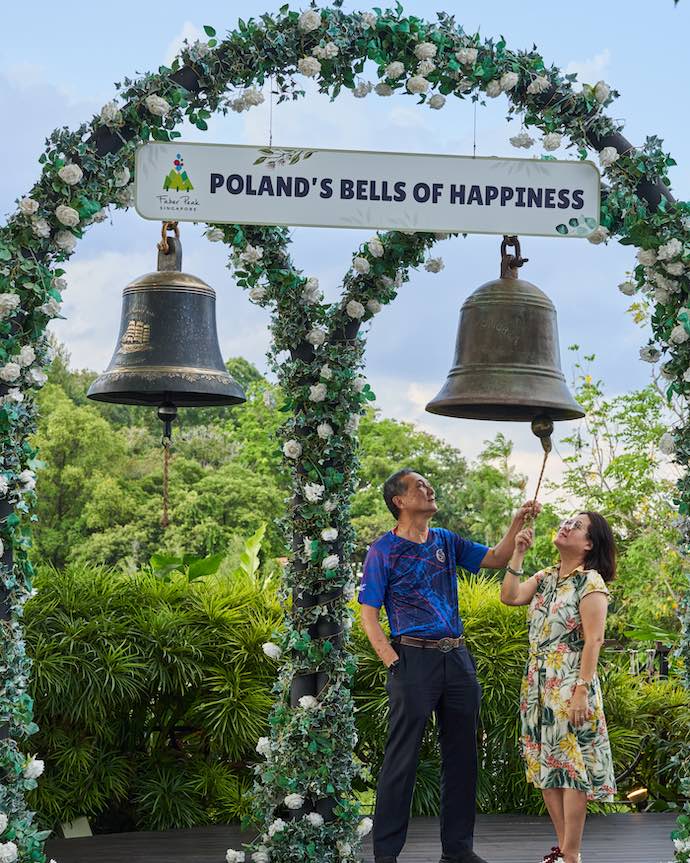 Ring Poland's Bells of Happiness with your loved ones to enjoy "Double Happiness" as it is believed that doing so would bless the ringers with joy and an everlasting blissful future. A symbol of long-standing Polish-Singaporean diplomatic relations, the first commemorative bell was gifted to Singapore in 1992, with the second bell joining it as a 50th anniversary gift in 2019.
Behind The Scenes at The Singapore Cable Car
Ever wondered what keeps the Singapore Cable Car running? This is your chance to find out what it takes to get cable car cabins ready every day and what happens after the last passenger steps off. Learn more about the people who work tirelessly to keep the cabins running – from operations to maintenance and servicing of the iconic Singapore Cable Car.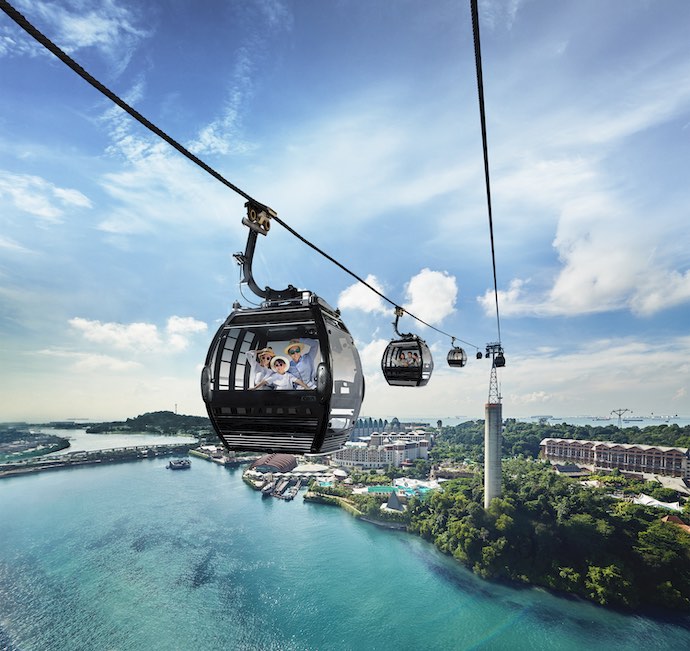 The tour ends with a cable car ride along the Mount Faber Line where you can soak up amazing aerial views from Faber Peak Singapore at Mount Faber, HarbourFront and Sentosa Island.
WEEKEND TOUR TIME
10am & 2pm every Saturday & Sunday
TOUR PRICE
Adult $20 | Child $15
WHAT'S INCLUDED
Round-trip cable car ride on Mount Faber Line
2-hour English guided tour (limited to 10 persons per group)
Flash your Gai Gai Tour Tickets to enjoy the following discounts:
– 10% off dining at Arbora Restaurant (minimum spend $50)
– 10% off purchase from Singapore Cable Car Gift Shop (minimum spend $10)