Home-based food businesses in Singapore are thriving like never before, thanks to the power of social media coupled with demand from folks who are always on the lookout for new and popular eats.
As the pandemic continues to disrupt jobs and employment prospects, more and more home cooks are selling food out of their homes.
Here are 5 home-based Burmese, Filipino and Indonesian food businesses (listed in alphabetical order) that we recently discovered.
Order via WhatsApp 8869 0362 or DM on Instagram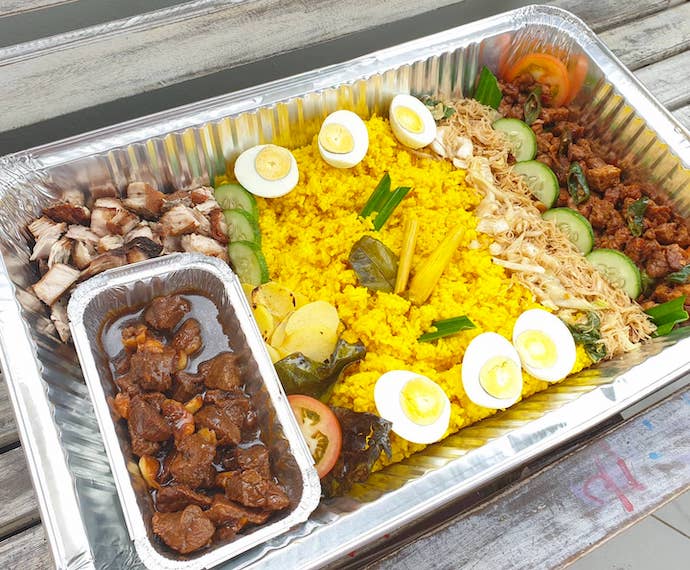 Savour hearty and spice-rich Manado dishes and other Indonesian delicacies cooked by Olivia Friedrich who is Indonesian-Dutch. When her husband lost his job during the pandemic, she started cooking and selling Manado food which is popular among the Indonesian community in Singapore.
She takes orders for Manado specialities such as Nasi Kuning Manado, Ayam Wokublangah (spicy stewed chicken), Beef Semur (braised beef in spices) and Cakalang (skipjack tuna); Padang dishes such as Beef Rendang; Javanese dishes such as Soto Ayam Sayur Lodeh and Bakso (meatball noodle soup); and even European treats such as Duck Liver Pate, Pear Salad and Beef Lasagna.
Order via WhatsApp 8322 4848 or DM on Facebook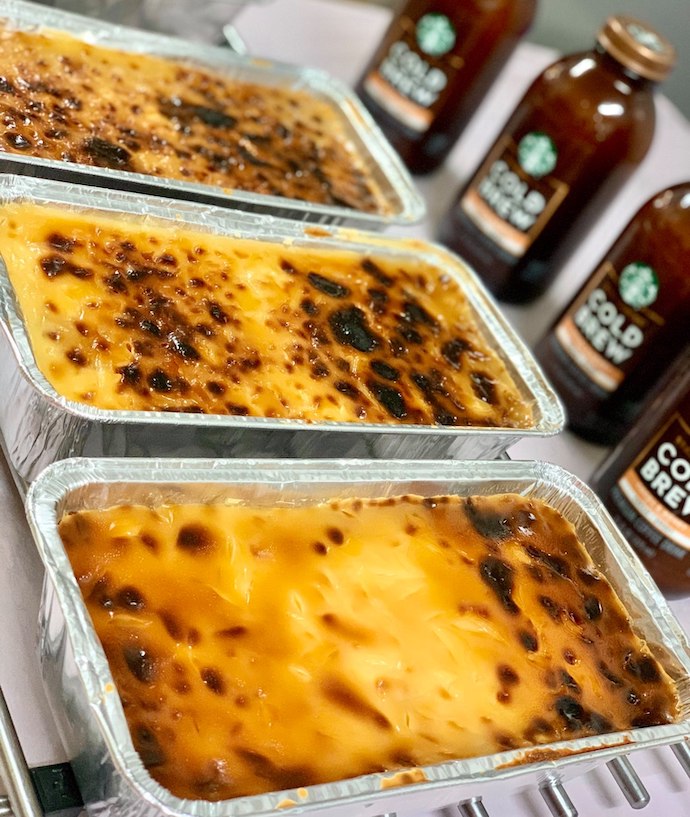 Since she started her food business in May, Mary Ann has sold almost 1,000 tubs of Ube Halaya (purple yam jam), a classic Filipino dessert made with mashed purple yam, coconut milk, condensed milk, butter and sugar. She slow-cooks the purple yam (along with lots of stirring action) for five to six hours to achieve a smooth texture and yield luscious flavours.
Her Cassava Cake, made with grated cassava, coconut milk and condensed milk, is also selling like hotcakes. She also offers Sweet Garlic Longganisa (sausages), Pork Steak, Chicharon Bulaklak (deep-fried marinated mesentery) and Crispy Pata (deep-fried pork knuckles).

DM on Facebook and Instagram to order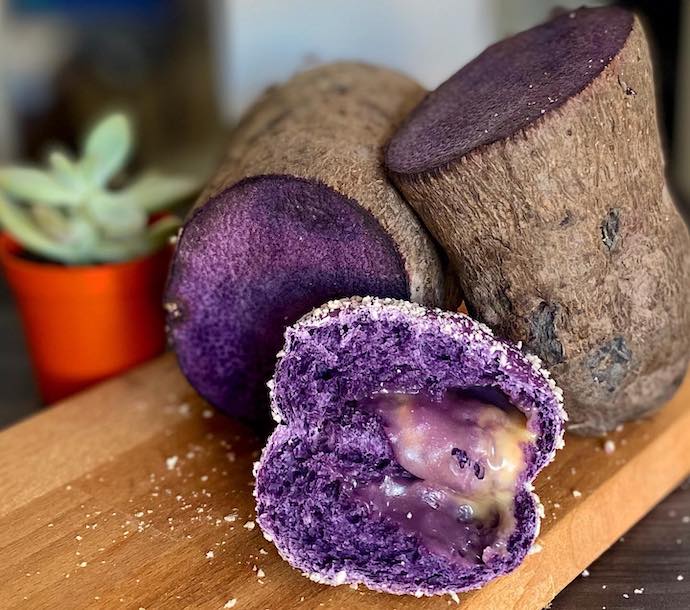 Fans of soft and pillowy bread rolls will want to get a taste of those made by Lellel Orendain who started this Filipino home bakery together with her mother and sister in August. The trio bakers are known for their pandesal (Filipino bread rolls) with ooey-gooey fillings, especially the Ube Pandesal with Ube Halaya (purple yam jam) and Cheddar Cheese, a crowd favourite, as well as Pandan Pandesal with Yema (caramel custard) and Red Velvet Pandesal with Cream Cheese and Double Chocolate.
Recent additions to their menu include Leche Flan, the Filipino version of creme caramel, and Cinnamon Rolls with thick cream cheese frosting.

Order via WhatsApp 9423 3565 or DM on Facebook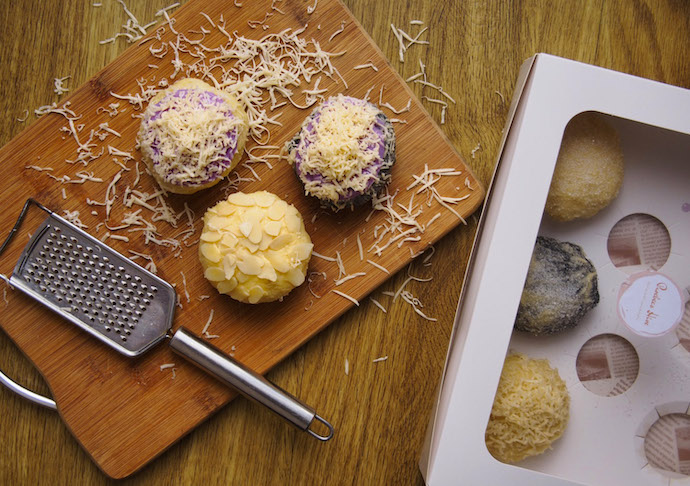 Fans of ensaymada, Filipino-style brioche covered with butter and sugar then topped with grated cheese, will want to sink their teeth into those made by Phoebe Rose Buquing-Chong. Her ensaymadas come in novel flavours such as green tea, bamboo charcoal and lemon zest. Another sweet treat is Suman Cassava, steamed grated cassava, brown sugar and young coconut meat in banana leaves.
She also offers three types of atsara, the Filipino version of achar (pickled vegetables), made the traditional way using coconut vinegar as the base. Besides the traditional green papaya atsara, she also makes mango atsara following her grandmother's recipe and radish atsara using her mum's recipe.
Order via WhatsApp 8183 3089 or DM on Facebook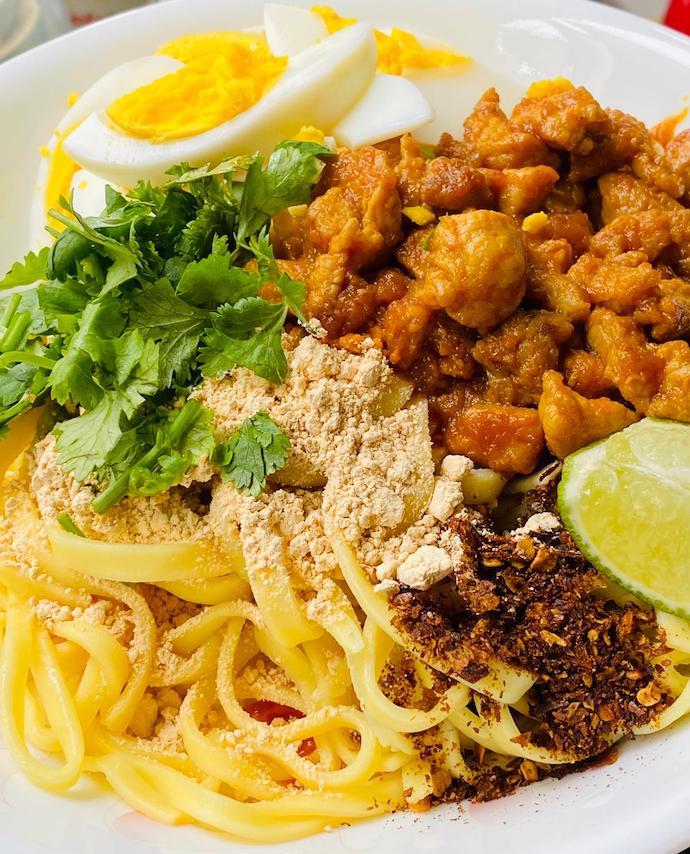 Started in July by Myanmarese Nay Lin Su and her twin sister who does most of the cooking, Twin Kitchen – Fusion offers homestyle Burmese dishes that feature a harmony of sour, salty and sweet flavours.
The menu changes regularly but bestsellers like Myanmar Glass Noodle Soup with Chicken, Yellow Sticky Rice and Yellow Noodle/Thick Beehoon Salad with Chicken are always available. For teatime, there are snacks and sweet treats such as Sago Rice Pudding, Sticky Rice with Red Bean, Myanmar Coconut Sago Pudding and Steamed Sago & Corn Dumpling.
ALSO CHECK OUT
https://www.southeast-asia.com/featured/10-home-based-food-biz-to-check-out/