What do artists do when arts activities come to a standstill in the maelstrom of COVID-19?
Those from LASALLE College of the Arts turned their homes into spaces for creating, learning and sharing, producing 47 imaginative works, some with pandemic-inspired twists, no less.
These works by LASALLE staff, alumni and friends, as well as past participants of LASALLE's annual Tropical Lab art camp can be viewed on LASALLE's new digital platform – Image and Sound In Spite Of (IASIPO).
Highlights
Multimask
By Ana Prvacki, Alumna, MA Fine Arts
The first of a series of videos on anxiety and wellness commissioned by the 13th Gwanju Biennial, this video reimagines quarantine and isolation as a time for renewal and personal growth.
Traffic Light
By Ang Qing Sheng, Lecturer, Puttnam School of Film & Animation
This animation shows Singapore at a standstill during the circuit breaker period, where traffic lights still function but the roads are void of vehicles and pedestrians.
A Square Metre Of Green – 1
By Wang Ruobing, Lecturer, McNally School of Fine Arts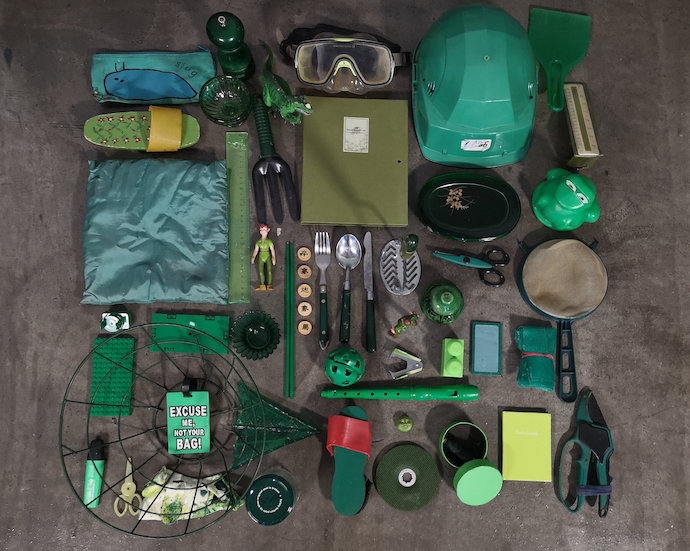 This installation features 55 green-toned everyday items covering the exact surface of 1sqm that were collected over a long period of time, making references to sustainability in relation to our material culture.
Things You Cannot Hear Or See
By Ian Woo, Programme Leader, MA Fine Arts, McNally School of Fine Arts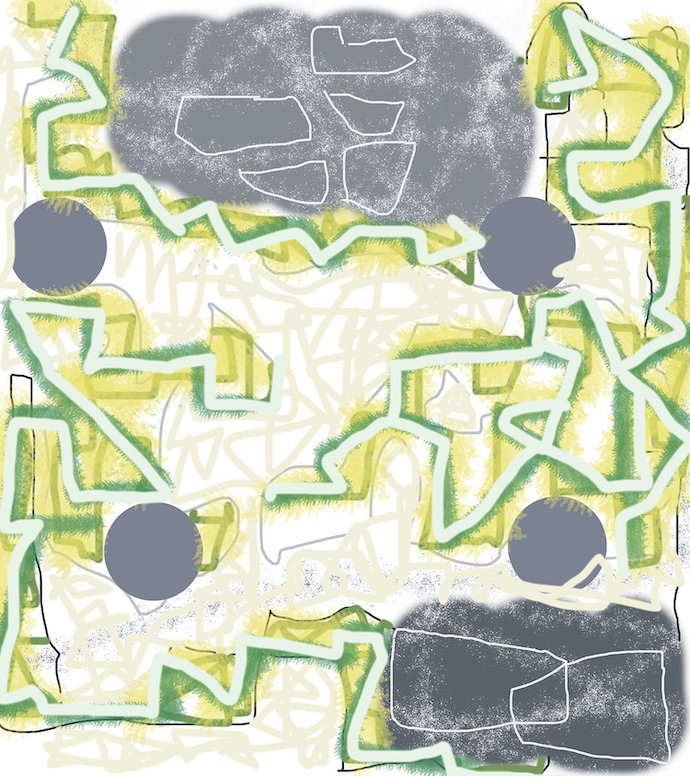 This is a set of digital images and text that are quiet musings of daily life.
Revisiting T. S. Eliot's 'The Waste Land'
By Steve Dixon, President, LASALLE College of the Arts
This short film re-interprets T. S.Eliot's iconic poem that was written in 1922 about isolation and alienation, taking on new meanings and grappling with themes that echo uncannily with the current pandemic.
A Stagnant Stack
By Gwan Tung Dorothy Lau, Tropical Lab alumna, 2018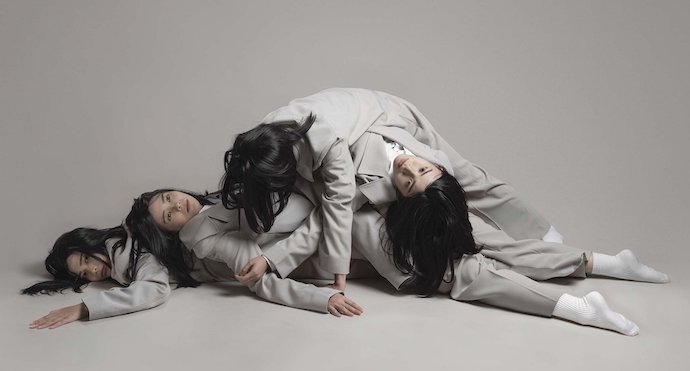 This digitally manipulated self-portrait explores the compulsion to maintain high productivity levels even during trying times such as a pandemic.
Days
By Hinano Hayama, Tropical Lab alumna, 2018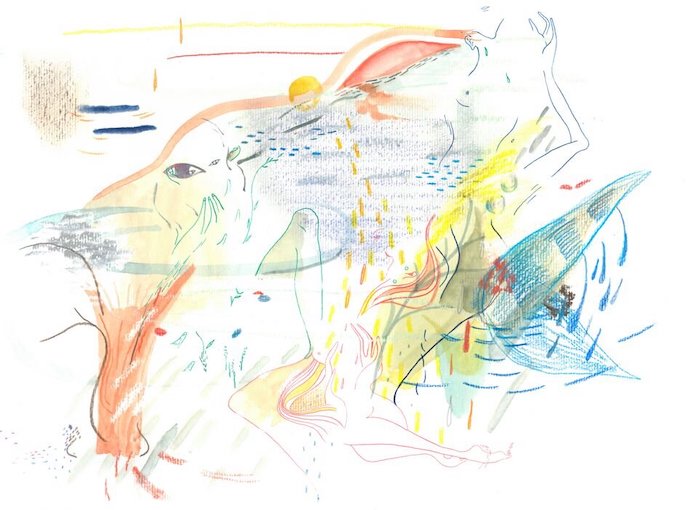 This painting is part of a series of drawings that represent bodily experiences, translating units of measure such as temperature, weight and density onto paper.
Two Pendulum Wind Harmonograph
By Oliver Hutchison, Tropical Lab alumna, 2016
Constructed from discarded artworks and various recycled objects, this work is part of a series of experiments that test the artistic potential of the weather in Skagaströnd, Iceland.
Photos courtesy of LASALLE College of the Arts