Flexible admission to
15+ attractions and
9 digital trails with the Singapore Experience Pass
Save up to 52% vs attraction gate prices
Buy now! Free cancellation within 30 days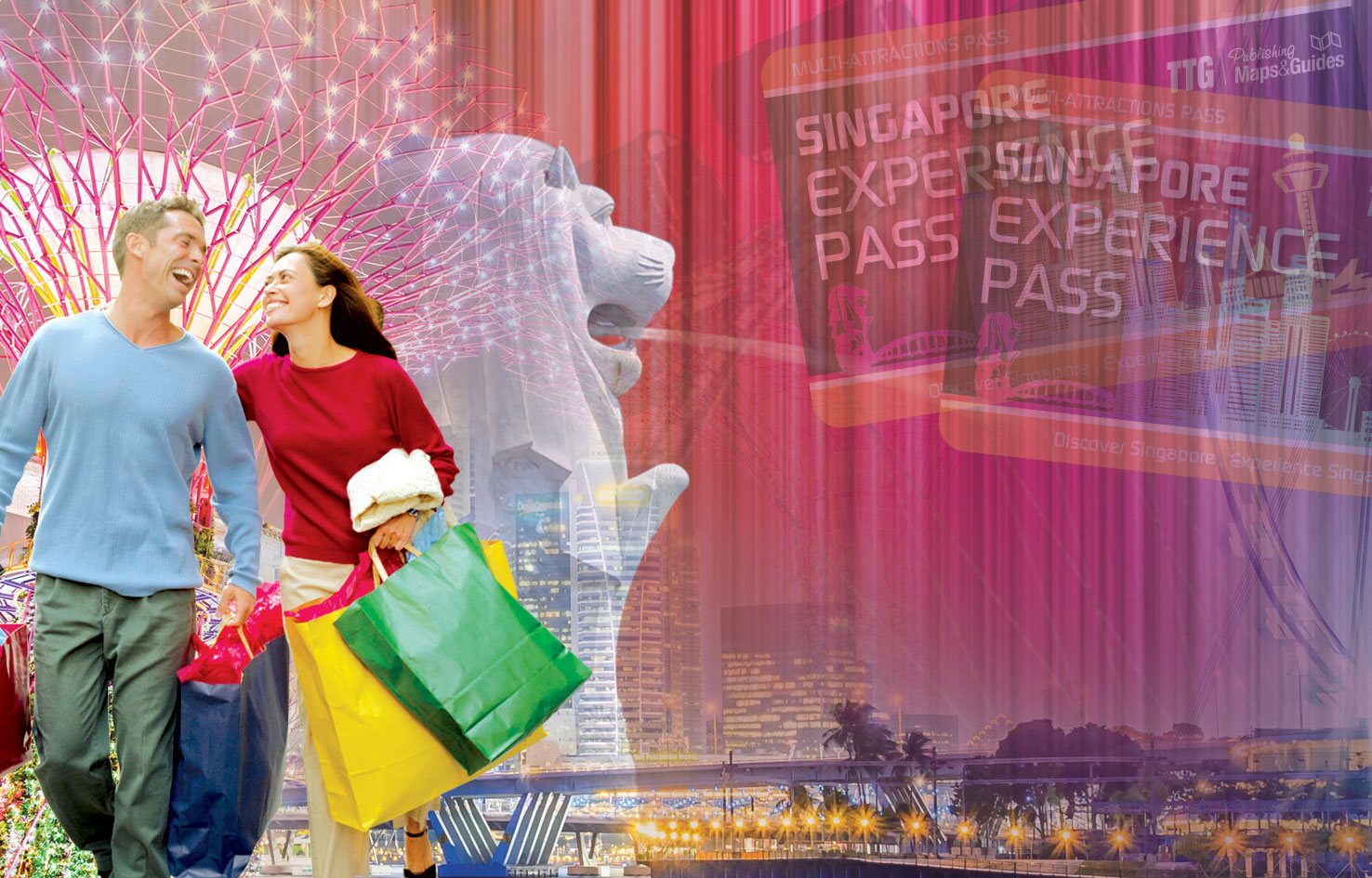 City Pass includes Gardens by the Bay,
Singapore River Cruise and more,
+ S$250 worth Of
F&B vouchers!
From S$
48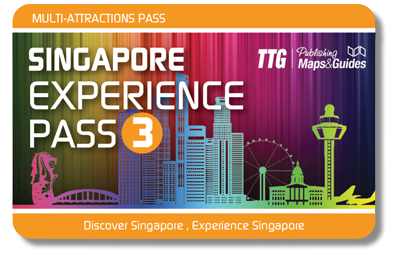 Save more through
deals & offers!
*Due to the global Covid-19 pandemic, many attractions are temporarily closed. Rest assured,
your pass will be valid 1 year from the date of purchase.
What will you get with the pass?
Decide where and when to go, pass valid for 30 days from first visit
Free download of Audio commentary by VOX, the leader in tour guide system, worth up to €30
Includes 15+ attractions, museums, tours and experiences on one pass
Choose any of our 7 passes &
customise your trip now!
Singapore Experience Pass 1
Choose 2 out of 15 attractions with Chinatown Trail + $250 Discount Coupons (Adult)
Universal Studios Singapore (Standard Admission)
S.E.A. Aquarium (Standard Admission)
Adventure Cove Waterpark (Standard Admission)
Trickeye Museum Singapore (Standard Admission)
Madame Tussauds Singapore [Madame Tussauds Full Experience + Marvel 4D (4in1)]
Skyline Luge Sentosa (2 Luge & Skyride Combo)
Gogreen Segway Sentosa (Sentosa Segway Funride (2 rounds/500 metres))
Marina Bay Sands SkyPark Observation Deck [Admission Ticket (QR Code - Direct Entry)]
ArtScience Museum [Future World + Digital Light Canvas (Peak) / (Off-Peak)]
Gardens by the Bay [Gardens by the Bay Double Conservatories (Ultimate Drive Collection)]
Singapore Zoo (Standard Admission with tram)
River Safari (Standard Admission + 2 Boat Rides)
Night Safari [Standard Admission with tram (Open-dated)]
Jurong Bird Park (Standard Admission with tram)
Singapore River Cruise (Standard Admission)
NERF Action Xperience [Kick Off (3-hour play)]
Chinatown Trail (Adult)
Telok Ayer Trail (Child)
Singapore Experience Pass 2
Choose 3 out of 16 attractions with Bugis Trail + $250 Discount Coupons (Adult)
Universal Studios Singapore (Standard Admission)
S.E.A. Aquarium (Standard Admission)
Adventure Cove Waterpark (Standard Admission)
Trickeye Museum Singapore (Standard Admission)
Madame Tussauds Singapore [Madame Tussauds Full Experience + Marvel 4D (4in1)]
Skyline Luge Sentosa (2 Luge & Skyride Combo)
Gogreen Segway Sentosa [Sentosa Segway Funride (2 rounds/500 metres)]
Marina Bay Sands SkyPark Observation Deck [Admission Ticket (QR Code - Direct Entry)]
ArtScience Museum [Future World + Digital Light Canvas (Pick) / (Off-Peak)]
Gardens by the Bay [Double Conservatories (Ultimate Drive Collection)]
Singapore Zoo (Standard Admission with tram)
River Safari (Standard Admission + 2 Boat Rides)
Night Safari [Standard Admission with tram (Open-dated)]
Jurong Bird Park Standard Admission with tram)
Singapore River Cruise (Standard Admission)
NERF Action Xperience [Kick Off (3-hour play)]
Bugis Trail (Adult)
Kampong Glam Trail (Child)
Singapore Experience Pass 3
Choose 2 out of 5 with Gardens by the Bay Trail + $250 Discount Coupons
Gardens by the Bay [Double Conservatories (Ultimate Drive Collection)]
Singapore River Cruise (Standard Admission)
ArtScience Museum [Future World + Digital Light Canvas (Off-Peak)]
NERF Action Xperience (Kick Off (3-hour play))
Marina Bay Sands SkyPark Observation Deck [Admission Ticket (QR Code - Direct Entry)]
Singapore Experience Pass 4
Choose 2 out of 5 with Sentosa Trail + $250 Discount Coupons
Universal Studios Singapore (Standard Admission)
S.E.A. Aquarium (Standard Admission)
Adventure Cove Waterpark (Standard Admission)
Trickeye Museum Singapore (Standard Admission)
Skyline Luge Sentosa (2 Luge & Skyride Combo)
Singapore Experience Pass 5
Choose 2 out of 5 with Marina Bay Trail + $250 Discount Coupons
Marina Bay Sands SkyPark Observation Deck [Admission Ticket (QR Code - Direct Entry)]
Singapore River Cruise (Standard Admission)
Jurong Bird Park (Standard Admission with tram)
Madame Tussauds Singapore [Madame Tussauds Full Experience + Marvel 4D (4in1)]
ArtScience Museum [Future World + Digital Light Canvas (Off-Peak)]
Singapore Experience Pass 6
Choose 2 out of 5 with Singapore River Trail + $250 Discount Coupons
Jurong Bird Park (Standard Admission with tram)
River Safari (Standard Admission + 2 Boat Rides)
ArtScience Museum [Future World + Digital Light Canvas (Off-Peak)]
Singapore River Cruise (Standard Admission)
NERF Action Xperience [Kick Off (3-hour play)]
Singapore Experience Pass 7
Choose 2 out of 5 with Chinatown Trail + $250 Discount Coupons
S.E.A. Aquarium (Standard Admission)
Madame Tussauds Singapore [Madame Tussauds Full Experience + Marvel 4D (4in1)]
Singapore Zoo (Standard Admission with tram)
Singapore River Cruise (Standard Admission)
Marina Bay Sands SkyPark Observation Deck [Admission Ticket (QR Code - Direct Entry)]